Early registration is now closed. Onsite registration opens at 7:30AM Monday.
When
Monday October 24, 2011 at 8:00 AM PDT
-to-
Wednesday October 26, 2011 at 5:00 PM PDT
Add to my calendar
Where
Centennial Complex, Room 4220A
24760 Stewart Street
Loma Linda, CA 92354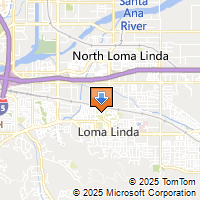 Driving Directions
Continuing Education
16.5 Continuing Education units are offered for CHES
Registration Rates
Registration fees cover handouts, breakfast, certificate of attendance and continuing professional education credit. Lunch facilities are available within walking distance.
General Registration: $199.00 Full Time Student / Tribal Registration: $75.00
Refund Policy
Written cancellation notices must be received prior to October 17th for refund eligibility. All cancellations will incur a $50 administrative fee and will be processed after October 30th. You may send someone in your place at no extra charge; however, please notify us before October 17th.
Contact
Krystal Gheen, Assistant Director, SPH-CPE
School of Public Health - CPE
kboyce@llu.edu
909-558-4595
Grant Writing Workshop: Concepts & Approaches
This 3-day course will lead participants in developing fundamental skills required to research potential funding sources, communicate with them, and write proposals requesting grants.
This workshop removes the mystery around successful grant submissions. Participants will be provided with time proven strategies, tactics, practical skills and tools necessary to craft wining applications.
Both novice and experienced grant writers will find this program thought provoking and brimming with tips that will give your proposal an edge in today's increasingly competitive funding environment.
Specific Topics Include
Effective Funding Source Research Discerning "suspects" and true grant prospects
Private Sector Funding Patterns Approaching and communicating with potential funding sources
Proposal writing: concept and style Proposal Expectations – 10 crucial questions
Writing goals and objectives Foundations' point of view
Budgeting Grant award/denial follow-up
Reporting
Instructor: Albin Grohar, PhD
Albin Grohar, PhD, is ExecutiveDirector for Advancement at LomaLinda University. Dr. Groharearned a doctorate in EducationalAdministration at AndrewsUniversity (MI).His dissertationwas in the areaof fund raisingeffectiveness. Dr.Grohar overseesall fund raisingactivities for theUniversity. He is part of a fundraising team that generates up to $28million annually.
Dr. Grohar directs grantwriting,foundation and corporate relationsactivities for Loma Linda Universityand Loma Linda University MedicalCenter. His work in this area hasgenerated $50 million in the past 15years.
Prior to his fund raising functionsin higher education, Dr. Grohar wasprogram planning and evaluationdirector for Michigan Economicsfor Human Development, a private,state-wide human service agency.It is here where his grantwritingactivities began. Dr. Grohar'sgrantwriting efforts have facilitatedclose to $70 million in private andpublic grants.
Who should attend?
Executive directors
Directors of development
Grant writers
Agency volunteers
Financial officers
Human services officers
Researchers
Health care professionals
Students
Communication specialists
Course Schedule
Day 1
Private Giving in the U.S.
Private Funding Sources
Strategizing for Grantwriting – considering the variables
Planning for Grant Solicitation – The Science
Approaching the Prospective Funder (Part 1)
Day 2
Approaching the Prospective Funder (Part 2)
The Proposal (Guest: President of the Fletcher Jones Foundation)
Writing Exercises
Working Smart
Day 3
Proposal Style & Appearance
Guest: margarita Lund, Senior Program Officer for the California Endowment
Advanced Problem Solving