When
Sunday May 1, 2016 at 3:30 PM MST
Monday, May 2, 2016 at 8:00 AM MST
Tuesday May 3, 2016 at 4:00 PM MST
Add to Calendar
Where
Embassy Suites Hotel
4415 E. Paradise Village Parkway South
Phoenix, AZ 85032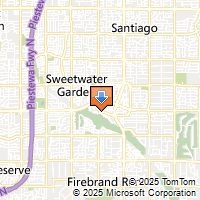 Driving Directions
Special Screening - McFarland USA
Following a private screening of the inspirational Disney film McFarland USA we will be joined by Danny Diaz, whose real story is depicted in the film.
Dean's Recognition Lunch
Monday, May 2, 2016
Please join us in recognizing our three honorary dean's at our Dean's Recognition Luncheon.
Dr. Don Covey - Honorary Dean
Maricopa County Superintendent of Schools
Dr. Mark Searle - Honrary Dean
Arizona State Univeristy Provost
& Executive Vice President
Ron Willingham - Honorary Dean
World Leading Training Expert & Innovator
and Best Selling Author
Additional Highlights:


Sunday, May 1st -
Hosted Reception
Discussion and Q&A with Danny Diaz following screening of McFarland USA
Monday, May 2nd -
Keynote address by Howard Gardner
Complimentary copy of Howard Garnder book

Dean's Recognition Luncheon

Workshop - Empowerment Works: Theory, Research & Practice
Tuesday, May 3rd-

Exploring Youth Development from a Law Enforcement & Juvenile Justice Perspective -Transforming the Paradigm from Risk to Hope
Panel Discussion with practioners from the fields of juvenile justice, law enforcement, education and child development
Highlighted models of Kids at Hope in the juvenile justice system
Complimentary copy of Kids at Hope book by Rick Miller
2016 Kids at Hope Master's Seminar
Special One or Two Day Seminar*
as part of
Kids at Hope's Youth Development Master's Institute
*Registration to the either day of the Master's Seminar includes a pre seminar day special screening of Disney's inspirational film McFarland USA starring Kevin Costner. Joining us for the screening will be Danny Diaz, whose real story is depicted in the film.
Register for one or two days which includes the pre seminar
screeningon Sunday, May 1st of McFarland USA
(registration required)
Pre Seminar Day
Special Screening of Disney Film
McFARLAND USA

Sunday, May 1st
2:30pm-7:30pm
3:30 PM Registration/Reception
4:30-6:30 PM Welcome/Private Screen-McFarland USA
6:30-7:30 PM Discussion with Danny Diaz whose life is featured in the film
7:30 PM Adjourn
Seminar Day 1
Exploring the Power of Multiple Intelligence
Monday, May 2nd
8:00am-4:00pm

Howard Gardner
Hobbs Professor of Cognition and Education, Harvard Graduate Schol of Education
Father of the Revolutionary Theory of Multiple Intelligence
Featured Research Presenter
The fields of psychology and education were revolutionized in 1983 when the now world-renowned Harvard psychologist Howard Gardner published his book Frames of Mind: The Theory of Multiple Intelligences," which detailed a new model of human intelligence that went beyond the traditional view that there was a single kind that could be measured by standardized tests. With over 30 books to his credit Dr. Gardner is considered one of the world's most influential intellectuals.

Dr. Richard Fabes
Empowerment Works: Theory, Research & Practice
Following Dr. Gardner's keynote, Professor Richard Fabes, Arizona State University, Chair, School of Social and Family Dynamics, College of Liberal Arts and Sciences will guide participants through a series of experiences helpful to our understanding of the application of multiple intelligence in their work with children and youth. Dr. Fabes research interests include children's adjustment to school, emotional development, peer relationships, temperament, and gender and adjustment. His teaching activities emphasize social-emotional development, peer relationships, and temperament.
Seminar Day 2
Transforming the Paradigm from Risk to HOPE –
Youth Development from the Perspective of Juvenile Justice and Law Enforcement
Tuesday, May 3rd
8:00am-4:30pm

James Bell
Founder and Executive Director, W. Haywood Burns Institute for
Juvenile Justice and Fairness and Equity
Featured Keynote
Institute and Seminar participants will spend an entire day exploring the principles and practices of law enforcement and juvenile justice efforts in support of all young people's success.
James Bell, Founder and Executive Director of the W. Haywood Burns Institute for Juvenile Justice, Fairness and Equity will keynote the day and participate in a series of stimulating discussions about our most vulnerable young people.
Emerging models of the AT HOPE Cultural Strategy will be highlighted by Juvenile Justice systems from across the state of Arizona.