No cost to attend.
3.5hrs of COE credit.
Where
McLane Middleton
300 TradeCenter
Suite 7600
Woburn, MA 01801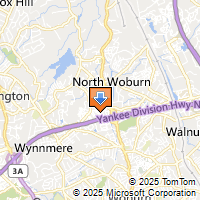 Driving Directions
Overnight Accommodations

:
Crowne Plaza Boston
Group Rate Code: Cummings
(781) 935-8760
Joe Casper, Director of Strategic Development
Modera Wealth Management, LLC
(617) 247-0518
joec@moderawealth.com
Ophthalmic Best Practices


2019 NE Ophthalmic Administrator Meeting
Agenda
9:30 am - 10:00am
Welcome
10:00am - 10:45am
Hiring, Retaining and Firing in 2019
Adam Hamel, Esq. and Charla Stevens, Esq.
The Employment Practice Group and Litigation Department, McLane Middleton
10:45am - 11:15am
Instagram and Finding Your Next Technician
Carol Sanger
President/Social Media Consultant, The Web Division
11:15am - 12:15pm
Legislative and Regulatory Update: Impact of New Congress on Healthcare Delivery and Ophthalmology
KEYNOTE SPEAKER: Nancey McCann
Director of Government Relations, ASCRS
12:15pm - 1:00pm
Networking Lunch
Advanced Retirement Planning
John Ceparano, CPA/PFS, CFP®, M.Tax
Principal and Wealth Manager, Modera Wealth Management
2019 Medical Practice Cybersecurity
John Weaver Esq. and Bill Cheng, Esq.
The Privacy and Data Security Group, McLane Middleton
Q&A and Wrap Up
Disclosures: Modera Wealth Management, LLC® is an SEC-registered investment adviser. SEC registration does not imply any level of skill or training. The opinions and views expressed by the speakers who are not Modera employees do not necessarily represent those of Modera. While such third parties are deemed to be reliable, Modera makes no representations as to the accuracy of any information presented by a third party. Any views and opinions expressed at the event do not, and are not intended to constitute, personalized advice on investing, legal, tax or other matters. For legal, tax and accounting related matters, we recommend that you seek the advice of a qualified lawyer or accountant. For information pertaining to Modera's registration status, fees and services, please contact us or refer to the Investment Adviser Public Disclosure web site (www.adviserinfo.sec.gov) for a copy of our disclosure statement set forth our on Form ADV. Please read the disclosure statement carefully before you invest or send money.