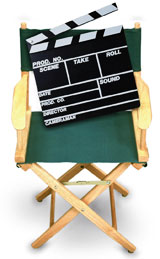 It's been quite a journey. Since our tours began in 1996, here are just some of the places we've traveled to:
The royal premieres of Die Another Day, Casino Royale and Quantum Of Solace
Pinewood Studios
Eton College
Bath
Stonehenge
The College of Arms
Baptys armnaments company
the Aston Martin Factory
London's Reform Club
Stoke Park Golf and Country Club
Beaulieu auto museum
Exclusive events at Harrods and Turnbull & Asser clothiers
And some of the wonderful artists who have participated in our tous:
Desmond Llewelyn
Sir Ken Adam
Peter Lamont
Lois Maxwell
George Lazenby
Maud Adams
Lois Chiles
Sir Christopher Lee
Neal Purvis & Robert Wade
Join us for another great event with the Movie Magic 2010 tour!
NOW JOIN US FOR THE MOVIE MAGIC TOUR 2010- CELEBRATING BRITISH FILM HISTORY FROM LONDON TO THE LAKES TO WALES!
When:
FRIDAY APRIL 23- SATURDAY MAY 1, 2010
Where
WE BEGIN AT THE HENRY VIII HOTEL LONDON, ENGLAND!
19 LEINSTER GARDENS
LONDON W2 3AN
United Kingdom - THE HOTEL IS JUST DOWN THE ROAD FROM BEAUTIFUL HYDE PARK AND CONVENIENT TO STORES, SUBWAYS AND THE BEST PUBS IN LONDON!
THE HENRY VIII ALSO BOASTS AN INDOOR SWIMMING POOL!



Contact:
LEE PFEIFFER
T.W.I.N.E. TOURS INC
twinetours@hotmail.com
(001) 732 7527257
CLICK HERE TO SUBSCRIBE TO CINEMA RETRO- THE ULTIMATE TRIBUTE TO FILMS OF THE 60S AND 70S!


PUBLISHED THREE TIMES ANNUALLY, CINEMA RETRO PAYS TRIBUTE TO THE GREAT CLASSIC AND CULT MOVIES OF THE 60S AND 70S.
EACH FULL COLOR, 64-PAGE ISSUE FEATURES RARE PHOTOS, IN-DEPTH STORIES ABOUT THE MAKING OF YOUR FAVORITE FILMS, MANY RARE PRODUCTION PHOTOS AND INTERNATIONAL MOVIE POSTER ARTWORK AND EXCLUSIVE INTERVIEWS WITH SUCH LUMINARIES AS:
ERNEST BORGNINE
NORMAN JEWISON
CLIFF ROBERTSON
JAMES CAAN
JOE DANTE
SIR CHRISTOPHER LEE
MICHAEL YORK
RICHARD JOHNSON
ROBERT VAUGHN
HUGH HEFNER
SIR KEN ADAM
PRODUCERS DAVID V.PICKER AND EUAN LLOYD
RAY HARRYHAUSEN
KAREN BLACK
DAVID MCCALLUM
MICHAEL WINNER
WILLIAM SHATNER
AND MANY MORE
PLUS "LOST" UNPUBLISHED INTERVIEWS WITH STEVE MCQUEEN, LEE MARVIN, ROBERT WISE, DON KNOTTS AND OTHER LEGENDARY FIGURES
FILMS AND SERIES COVERED INCLUDE:
JAMES BOND
BATMAN
THE MAN FROM U.N.C.L.E. FEATURE FILMS
THE GREAT ESCAPE
CHITTY CHITTY BANG BANG
GET CARTER
BULLITT
THE CLINT EASTWOOD/SERGIO LEONE WESTERNS
OUR MAN FLINT
THE WILD BUNCH
THE GETAWAY
THE ESPIONAGE FILMS OF ALISTAIR MCLEAN
WHERE EAGLES DARE
DIRTY HARRY
DEADLIER THAN THE MALE
THE GREATEST STORY EVER TOLD
HOW THE WEST WAS WON
PSYCHO
THE HAUNTING (1963)
HAMMER HORROR CLASSICS
JAWS
AND MANY MORE
OUR SIXTH SEASON HAS JUST BEGUN. SUBSCRIBE NOW AND RECEIVE ISSUE #16, 17 AND 18 WITH FREE POSTAGE IN THE USA AND UK. THE FIRST ISSUE OF THE NEW SEASON INCLUDES:
EXCLUSIVE INTERVIEW WITH DIRECTOR NORMAN JEWISON
DIRECTOR JACK CARDIFF RECALLS THE FASCINATING STORY BEHIND ERROL FLYNN'S ABORTED "WILLIAM TELL" FILM - WITH UNPUBLISHED PHOTOS FROM THE PRODUCTION
THE EROTIC HAMMER HORROR CULT FILM "LUST FOR A VAMPIRE"
PRODUCER DAVID V. PICKER RECALLS THE MAKING OF THE DISASTER FILM "JUGGERNAUT"
CELEBRATING THE 35TH ANNIVERSARY OF "THE GODFATHER PART II"
EXCLUSIVE INTERVIEWS WITH JAMES CAAN AND SHIRLEY ANNE FIELD
THE MAN FROM U.N.C.L.E. FEATURE FILM "HOW TO STEAL THE WORLD"
RAYMOND BENSON'S 10 BEST FILMS OF 1975
PLUS THE USUAL LINEUP OF DVD, SOUNDTRACK AND MOVIE BOOK NEWS.
"CINEMA RETRO IS A "MUST" FOR FANS OF MOVIES OF THE 1960S AND 1970S- AND THEY DIDN'T HAVE TO PAY ME TO SAY THAT!"-
SIR ROGER MOORE