Monday, September 13, 2010
Sponsored by NAPO-St. Louis

I am very excited! I am bringing my 'Growing Your Business with Confidence' workshop to St. Louis! I can't wait to come and I am ready to help you grow your business.


Would you like some help? Let me know if this is you:
You want to increase the number of clients you have each month and make more money this year...while keeping your marketing costs under control and have enough time for your family.

But instead, you find yourself looking at a near-empty calendar and you've started taking any client that calls.

Or, you're looking at a full calendar and you're exhausted with a near-empty bank account. You're discovering that not only are you not enjoying your work - you aren't making the money that you wanted.
As an entrepreneur you have a lot to do with a limited amount of time - I understand. Are any of these issues keeping you up at night?
I'm not making enough money with my business

I don't know how to get more clients

I'm not sure how to spend my time each day to move my business ahead

I'd love to market wisely but don't know what to do

I have more time than money to attract my choice clients

I don't know how to become known as THE EXPERT in my community
If any of these are true for you then you're in the right place!

I want to invite you to attend my "Growing Your Business with Confidence" workshop on Monday, September 13, 2010. This may be exactly what you've been waiting for! You are going to leave this workshop with a new love for your business and exact strategies and ideas to put into place immediately.
I want to make sure you are positioned properly and heading where you want to go. My strategies on creating an identity in the marketplace can have immediate impact on success. I'll share what it takes to get your telephone to ring, and develop repeat business. Everyone knows what it feels like to be focused, but maintaining that focus and momentum is often short-lived. I'll help you set up a system for creating a laser-like focus on a daily basis, and prevent you from going off on tangents, disguised as opportunities.
After attending "Growing Your Business with Confidence" you will have:
More focus

More prospects

More referrals

More business
AM Session - 9 am to Noon you will learn:
To throw out the yearly calendar and work in 30-day segments and be able to celebrate the New Year every 30 days so you will see progress every day in your business

How to use the 2 most powerful questions to grow your business so you get the most important tasks done first


Why the power is in the benchmarks!

How to get rid of any guilt by implementing the no plus or minus carryover method

How to be consistent every day with high-value activities and watch your business soar

What to say to attract prospects and not repel them when you are asked "What do you do?"

How to develop a M.A.P. Attack (marketing, advertising, promotion) so you know what to do every day to best market your business


To implement primary and secondary marketing strategies and exactly what marketing strategies to use
PM Session - 1 PM to 4 PM you will learn:
Creative strategies to keep in touch with prospects and clients so they will never forget you!


How to become known as 'The Expert' in your community

Cool ways to keep in touch with your clients so they think of you first when they need help

How to design, prepare, and present an awesome speech that will get you wonderful new clients!

Going from free to fee in speaking so that you can add an additional revenue to your business


How to eliminate any fear of speaking to large groups or one-on-one clients

Ways to build your database easily so that you have a huge fan base!


The tools to establish a firm foundation to grow your client-based business

Your own personal 30-day action plan so you will leave this workshop knowing exactly what to do and when

This workshop is not just for professional organizers

but for any business owner or independent professional.
If you are ready to
accelerate your success and grow
your business
click on the link below
and register today!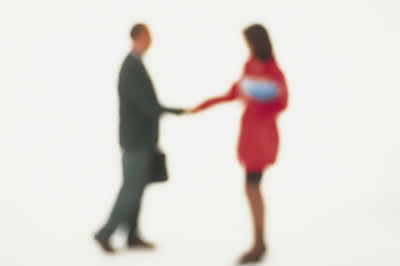 Click here to register for the Growing Your Business with Confidence Workshop
Workshop Fee: $129 (does not include cost for lunch)