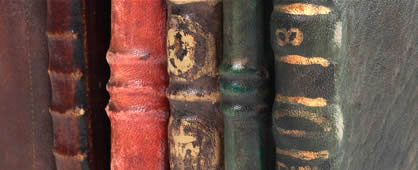 A Daylong Salon on Self-Publishing and Self-Promotion
This INTENSIVE informative and entertaining day is highly recommended for aspiring authors of all kinds: business leaders, entrepreneurs, spiritual teachers, seminar leaders, healers, teachers, consultants, coaching professionals, and individuals inspired to leave a legacy.
Join us for a day-long writers' event: writing and developing your book, publishing, marketing, publicity and promotion. The day also features aa Grand Publishing Panel and end of day Networking over Wine and Cheese.
Early registration $79
Day of the Event: $98*
Mention this site and bring a friend for FREE!
Are you an Aspiring Author keen to write your memoir, children's or young adults, personal growth, spiritual, "how to," or poetry book, self-publish, and distribute it worldwide online?
Are you interested in understanding Indie Publishing/Self Publishing that you can publish yourself or work with your personalized Dream Team?
Have you published before traditionall and now want to understand how to do it for yourself and promote yourself more effectively?
Need some guidance on Marketing, PR and Promotion of your published or future works?
What has held you back from producing your memoir, self-help book, children's book, poetry? Your audio book or DVD?
Come for a day filled with information, inspiration, ample time for networking with participants and presenters, and fun learning of key ingredients to Publish and Promote Yourself! Come for part or all of the day.
Move over traditional publishing, for Indie Self-Publishing is here to stay.
KEY themes for the day are: Creating Content, Writing, the Publishing Process, Marketing and Promotion
Breakout Sessions include:
#1 Creating Your Book: Writing Practice, Intuition, Storytelling, and Publishing
#2 CreateSpace & Other Self-Publishing Options
#3 Wordpress, Blogging, Online Marketing and Search Engine Optimizing your Blog
#4 Blogging?
#5 Getting Radio Ready & Other PR Tips
The Big Self Publishing Panel (it's all about your questions)
And FINALLY, Wine and Cheese Networking starts at 5pm
In the course of the day, you'll learn:
Why you should consider writing your book and self-publishing it
How to develop an idea into a manuscript
How to utilize the print-on-demand process
How to distribute your book via Amazon.com, Barnes & Noble, etc.
How to successfully market your book (online and offline)
How you can receive ongoing support as is needed
By the end of the day, you will have the KEY information you need to write, self-publish, distribute, and market your book worldwide and be aware of helpful resources!
*Wine and Cheese Post-Event Networking an additional fee.
**Box Lunches an option for an additional fee.