When:
Saturday, April 9th 2011
9am - 3:30pm
coffee and registration start at 8:30am*

Where:
Avent Ferry United Methodist Church
2700 Avent Ferry Road
Raleigh, NC 27606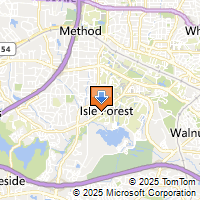 Driving Directions
In 1958, two young pastors crossed paths
at Avent Ferry United Methodist and took
a prophetic stance against segregation in
Raleigh North Carolina. Rev Jack Crum
would go on to champion integration in the
churches of North Carolina far ahead of
his time. Rev Jim Lawson would go on to
lead the non-violent direct action strategy
of the Civil Rights Movement.
On April 9th, 2011, Rev Lawson will return
to Avent Ferry UMC to re-ground us in our
history and faith as we mobilize to confront
the current challenge to diversity in Wake
County Public Schools.
Details:

Flow of the Day:
*Continental Breakfast and Check in
(8:30am)
Our Prophetic History: Opening session with music, the story of the prophetic ministry of Rev Crum and Rev Lawson and Keynote address by Rev Lawson

Equipping the Faithful: Information session on the history of the Wake Schools Diversity Policy and current data vs. myths.
Discerning a Faithful Response: Workshops on how to engage your church and collaborate with other faiths and community groups in the Wake Schools issue; includes a special Clergy Session and Young Adult Caucus.

Lunch and Fellowship: meet people from different denominations and community organizations with a common interest in engaging the church in local justice issues.

Sending Forth: Closing worship with sermon from Rev. Dr. Barber and "action offering" to bring together our faith values and our Spirit-lead call to action.

Presenters and special guessts include (click on names for more info):
The Wilson Temple Gospel Choir

more coming soon...
Contact:
Ryan Rowe
MFSA-NC
rowe.ryan1@gmail.com
(919) 274-3203