For
Elementary Schoolers (Gr. 2-5) who have not taken MRI Robotics Classes before
When
Mondays from 2:15 PM to 3:45 PM
Apr. 4, 11 & 25, May 2, 9, 16 & 23, Jun. 6 & 13
There will be no classes on April 18th (FCPS Spring Break Week) or May 30th (Memorial Day).
If April 4th is designated as a FCPS make-up day for school days lost to snow, the April 4th class will be held on Saturday, April 9th.

The May 2nd class will be 3 hours long (twice the usual length) and will run from 12:30 PM to 3:30 PM.
Where
Churchill Road Elementary School
7100 Churchill Road
McLean, VA 22101-2609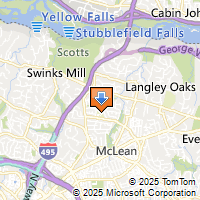 Driving Directions
Contact:
Radhika Raju, MRI Churchill Coordinator
McLean Robotics Institute
radhika.raju@mcleanrobotics.org
703-848-8480