Save $1 if you register here by Thursday 6/23 at midnight! Register Now!
Contact
T.L. Champion
Champion Studios, LLC
championstudioscleveland@gmail.com
Friday, June 24th, 2011. 5-7PM.

Where
The Galleria at Erieview
1301 E. 9th Street
Cleveland, OH 44114
Galleria parking garage is $3 after 4PM.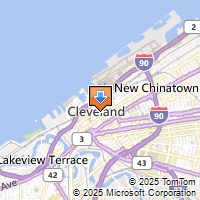 Driving Directions
The BLISS Event: Guilty pleasures to soothe your soul.
Friday, 6/24/11 (5-7PM) at the Galleria, Downtown Cleveland.

Join us for a social mixer with inspirational speakers!
You're invited to the first BLISS event! BLISS is more than a girl's night out: It's God's gift to women. And it's a great way to catch up with friends & colleagues. Indulge in Complimentary, Mouth-watering Munches from Cafe Sausalito. Drink $pecials include Chocolate Martinis and Refreshing Mojitos. Check out the Chick Magnet Seminars (free with admission).
What are Chick Magnet Seminars?

Our inspiring and entertaining speakers will energize you. They'll teach you how to remove blocks so you can Open Your Heart to love, business opportunities and improved health. Learn how to find that missing "something" and take better care of yourself.
BLISS AGENDA:
5:00 - 5:30 Registration & Networking in Galleria Rotunda.
5:30 - 6:00 Robin Sacks, local author, entertains us on the topic of her new book: "Get Off My Bus: A Women's Guide to Getting Clarity and Getting in the Driver's Seat of Your Own Life!"
6:00 - 6:30 Jeff Nischwitz inspires us on the topic of "Unleashing Your Heart!"
6:30 - 7:00 Comedian Kathie Dice makes us laugh about life, love and those crazy people in our lives.
7:00 - 7:10 BLISS Prize Drawing Extravaganza.
Bonus: The BLISS Prize Extravaganza will include a:
Copy of the book "Get Off My Bus: How to Get Clarity, Get in the Driver's Seat and Get Moving in Your Life!" coupled with an illuminating 1-hour coaching session with Robin Sacks (total value $100)."
2-hour audio program on the power of positive attitude & overcoming obstacles: "Failure Is Not An Option ... But Success Is A Choice." Achieve the extraordinary with a 1-hour coaching session from Jeff Nischwitz ($250 value).
Manicure, Pedicure and Aveda Products from Dino Palmieri (value $150).
A package of Dazzling Fashion Accessories from the Galleria Boutiques.
$50 gift certificate from Ambiance, the store for lovers.
Copy of Claudia Taller's book: "Ohio's Lake Erie Wineries."
Package of (10) complimentary tickets to the July BLISS event (value $200).
Additional cool stuff: Claudia Taller, one of Cleveland's most talented writers, has just released a new book called "Ohio's Lake Erie WIneries." Check it out!
Schedule a Psychic Reading from one of our gifted readers or a Manicure ($1 a minute, 15-minute minimum). All readings and manicures will be first-come, first-served on day of event.

Who: You and "the girls!" Invite your friends to meet you at the Galleria for a girl's night out!
What: Pamper your body, mind and spirit at the BLISS V.I.P. event for estogren-laden adults. (18 and older, please. Hot flashes welcome!)
When: Friday, June 24th from 5-7PM.
Cost for online registration: $18.99 by 6/23. (Register below.)
Cost at door 6/24 (day of event): CASH or CHECK ONLY = $20.00.
Where: The Galleria at Erieview, 1301 E. 9th, Cleveland, OH 44114. Parking is $3 after 4PM.
You Go, Girl! Register now and save!
Save $1 if you register here by Thursday 6/23 at midnight!
Register Now!Bring your "circle" for a cool, girl's night out. Get pampered, enjoy delicious appetizers from Cafe Sausalito and get inspired at the CHICK MAGNET SEMINARS designed especially for you and the girls!