Location
Oregon Convention Center - Portland Ballroom
777 NE MLK Jr. Blvd.
Portland, OR 97232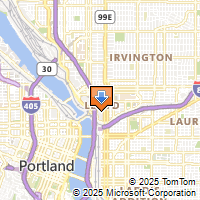 Driving Directions
________________________________________

Keynote Speaker

Corey Dade

Corey Dade reports with a fresh voice and keen insight on today's biggest news shaping

American politics and culture. Over 15 years as a journalist, he has covered U.S. presidents and CEOs, movie stars and star athletes, mayors and drug dealers, soccer moms, too.

Based in Washington for NPR, Corey Dade covers politics, federal policy and social and cultural issues. Corey Dade can be heard on all NPR newsmagazine and news talk programs, such as "All Things Considered," "Tell Me More" and "Talk of the Nation." He also writes for NPR.org.

Before joining NPR in 2010, Corey Dade worked for several of the nation's leading newspapers, most recently The Wall Street Journal. He covered many of the most gripping incidents of the past decade, such as 9/11, the Boston Catholic priest sex abuse scandal, the Virginia Tech shootings and the BP oil spill.

As The Wall Street Journal's southern politics and economics reporter, based in Atlanta, Corey Dade covered Hurricane Katrina and spent nine months in New Orleans chronicling the early aftermath. The Journal's Katrina coverage was nominated for a Pulitzer Prize. In 2008, Dade covered the presidential election, delivering in-depth reports from the campaign trail with candidates John McCain and Barack Obama. Previously for the Journal, he covered the global shipping and airline industries.

Corey Dade also unearths provocative stories at the intersection of economics, race and culture. He has reported on the recession forcing record numbers of middle-aged adults to abandon their homes and move in with relatives to avoid financial ruin; the Obama presidency's potential to reframe race in America; and an ongoing battle between African-American and Dominican hair salons for control of the multimillion-dollar black consumer market.

Corey Dade has appeared as a guest analyst on CNN, Fox News, HLN (formally Headline News) and CNBC.

Dade began his career at The Miami Herald. He also worked at the Detroit Free Press, The Boston Globe and The Atlanta Journal-Constitution.

Corey Dade is a native of Washington, D.C. He attended Grambling State University in Louisiana, where he played football for legendary coach Eddie Robinson. He then transferred to his eventual alma mater, the University of Maryland
Join us as we celebrate 66 years of service
2011 Equal Opportunity Day Awards Dinner


Thursday, November 17, 2011 | Oregon Convention Center
Register Today!
Tickets are $250 per person or $2,500 for a table of 10

For sponsorship inquries please call the Urban League of Portland at 503-280-2600.

We invite you to help us celebrate our 66th year serving Oregon at our Equal Opportunity Day Dinner.
_____________________________________________________________________________
2011 Equal Opportunity Day Award Recipients
Thomas Aschenbrener

President, Northwest Health Foundation

Thomas Aschenbrener is president of the Northwest Health Foundation (NWHF), which was organized under his leadership in 1997. In this role, he manages a staff of 13 and works collaboratively with the board of directors to establish the vision and strategic direction for the Foundation.

Along with more than 35 years of experience with foundations and grantmaking, he has held a variety of health education and management positions, including founder and director of the physician assistant program at the University of Iowa School of Medicine, grants program officer in the federal government's Division of Medicine, director of the governor of Georgia's statewide health coordinating council, director of professional affairs at the American Podiatric Medical Association, and vice president for institutional advancement at the California College of Podiatric Medicine.

He has served on the board of several organizations including the Portland Metro Council of Campfire USA, Grantmakers in Health, Grantmakers of Oregon and Southwest Washington, Acumentra Health, and the Oregon Environmental Council.

In 2005 he was appointed by Governor Kulongoski to the Oregon Public Health Advisory Board, on which he served as chair from 2007 through 2010. Also, in 2011, the Governor appointed him to serve on the Oregon Health Policy Board's Coordinated Care Organization (CCO) criteria workgroup, one of the four health transformation work groups for House Bill 3650.
______________________________________________________________________________________
Sarah Mensah
Sr. VP/Chief Operating Officer, Portland Trail Blazers
l
Sarah Mensah is an 18-year veteran of the Trail Blazers. In her current role as Chief Operating Officer, Mensah oversees all day-to-day management of the team's business, revenue and brand management operations, including ticket sales and service, corporate sales and service, suite sales and service, marketing, communications, community relations, broadcasting, game operations and digital communications.
Mensah, one of the highest ranking women in professional sports, is credited for her success in contributing to the revitalization of the Trail Blazers brand and financial viability. Under her leadership, the team has launched many successful, widely recognized ventures such as the "Rise with Us" campaign, "Rip City United" fan loyalty program and the team's Make It Better commitment to the community. As a result, in part from her efforts and leadership, the team has experienced consecutive years of rapid revenue growth and fan affinity. Additionally, the Trail Blazers have won several awards for top sales and service awards from the National Basketball Association. Recently, Mensah was designated by the Sports Business Journal as one of their Women in Sports Business Game Changers, as well as being recognized by the Portland Business Journal with an Orchid Award given to outstanding women in business.
With a tremendous passion for equal opportunities for all people, Mensah is a dedicated advocate for underrepresented communities and individuals with an emphasis on children. She is a champion for providing world-class educational opportunities for all children of all abilities. Her work in education includes being a member of the Portland Schools Foundation board of directors where she has served as chair and helped to create the Cradle to Career Partnership initiative which she was recently been named Co-Chair.
The mother of an autistic child, Mensah is a tireless advocate for local and statewide efforts supporting autism research and awareness. She currently sits on the board of directors for the Northwest Autism Foundation and has given countless hours to planning and contributing to fundraising efforts in support of local autism organizations.
Mensah contributes to the work of the Advisory Board to the Sports Media Marketing Summit & Awards. Her dedication to board service includes the Portland Children's Museum, the Urban League of Portland and the Oregon Sports Authority. Mensah was appointed by the labor commissioner to serve on the Oregon Commission on Civil Rights and served in 2010 as the official chair of the American Heart Association's Go Red for Women luncheon. Additionally, she co-founded the first Portland chapter of the National Association of Black Sports Professionals.
Mensah is a native Oregonian. She grew up in Beaverton and attended the University of Oregon where she earned two degrees – one in journalism and one in telecommunications. Prior to joining the Trail Blazers as a Corporate Sales Manager, she began her career in television production at KGW-TV and went on to work in radio sales for Portland stations KINK and KUFO.
Mensah resides in Portland with her 12-year-old son, Davis.