Develop Your Wine IQ - Version B @ 7:00 pm - $39
The best way to learn about wine is by drinking and drinking...oh and evaluating it in a consistent method. Seriously learning the methods of wine evaluation helps you find what style of wine you like the most. By comparing different styles in a guided tasting, you'll learn what you like and why. We will explore Old World and New World wines; light body and full body, and the influence of oak, tannins & acids. We'll also discuss proper handling, serving and storage of wine. After this class, you'll know all sorts of interesting wine terms to show off your heightened wine IQ to all your friends.
This class is a great follow up to Develop Your Wine IQ Part 1, however it is not required.
*Refreshments will be served.
*Participants must be 21 to attend.
Classes and private parties at PinotBoutique are conducted in the
cozy downstairs space known as "The Cellar at PINOT.
The Cellar is an ideal spot for intimate wine tastings and small gatherings of friends and famly (i.e. birthday parties, reunions, bachelorette parties, and company events) and can be rented for a reasonable fee. You might even consider it as a place to gather before dining at one of the fine restaurants in Old City. Call or e-mail to inquire about the Wine Party Package that is right for your event.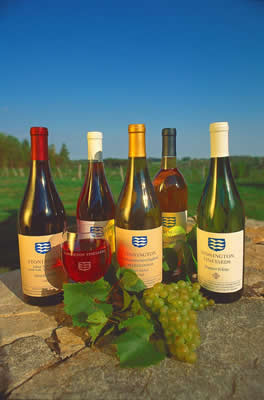 Instructor: Jeff Carroll is a Certified Specialist of Wine and has earned the Intermediate and Advanced Certificates from the internationally recognized Wine & Spirit Education Trust. Formerly a manager of a specialty wine store, Jeff is now a wine sales associate for a New Jersey wine store. Jeff is currently writing a guide to the local wineries of the Philadelphia region. He loves Burgundies and exploring unusual varieties.