Contact:
Chuck Graziano
Inspired Performance/ Training Bible Coaching
chuck@inspiredperformancecoaching.com
(201) 506-3300
Contact:
Tom Manzi
Training Bible Coaching
tom@trainingbible.com
(732) 948-3572

Where
Northwoods Inn
2520 Main St
Lake Placid, NY 12946
(518) 523-1818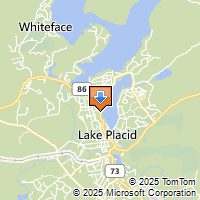 Driving Directions
Registration is just $329 and includes:
Fully supported and coached open water swims, rides and runs
Workshops on training, racing and nutrition for all distances
Breakfast each day
Dinner on Saturday night
Individual coach's assessment with training recommendations
Special goody bag including camp jersey
Special group activities
Massage Therapists on-site (avail. at added cost)
Discounted hotel rate (limited rooms available)

RECOVER-EASE
Same amino acid composition as Endurox R4 but in twice the concentration and without the Calorie content!
"This is the best recovery product I've tried in more than 25 years of training and racing!"

Contact Chuck for information and to order at a 25% discount from prices available on the manufacturer's web site!
Available at $29.99 plus $5.00 shipping!
Don't Miss Out on our
2012 Triathlon Training Camp at Lake Placid
We're really looking forward to providing you with another great training experience at our Annual Triathlon Training Camp at Lake Placid. Registration is well underway and limited spots remain available. Act quickly before we sell out to assure your spot in a training experience that you'll rave about! This year's camp:
Thursday, June 28th through Sunday, July 1st
$329

Plus Special Discounted Room Rate!
This camp is not just for Ironman distance people. You'll train on one of the world's most popular Ironman courses at whatever distance is appropriate for your training goals.There will be supported swims, rides and runs of varying distances including the full Ironman distance with workshops on all aspects of endurance training, nutrition and racing as well as individual training assessments.

We guarantee that irrespective of your distance or level, your race performance will improve as a result of the training you do at camp and the information we provide in our workshops!

You will be coached by Elite Level Training Bible Coaches. Chuck Graziano and Tom Manzi have over 50 years of combined experience in training and racing. Both are Elite Level Training Bible Coaches and are Expert (level II) certified by USA Triathlon. Together they've raced almost 500 events including all distances in venues world-wide.

Read What Last Year's Campers Had to Say!
"I got so much out of this weekend! I can't wait for next year to sign up" A.A.
"The camp was very informative from start to finish! All levels were included in every workout." T.N.
"The camp was excellent, beautiful course, great coaching and information! I look forward to this camp each year" T.A.
"As someone not preparing for LP Ironman, I still found the camp very beneficial. It was great to meet people with more experience than me and learn from their successes and failures" Jeff
"Both Chuck and Tom are extremely knowledgeable and more than willing to share information. Their thoughts on strategy specifically for IMLP will be very useful and has me feeling more prepared and confident for having a great race day" E.A.

Space is limited.
Our camp is limited in size so that the quality of our camp can be assured.
You will not be just one of the crowd
training on the Ironman Course, but you will receive coaching & an individual assessment in your swimming, cycling, running and more!. You will also participate in workshops covering the latest science of endurance training.
Registration is just $329 and includes breakfast each morning, dinner on Saturday night, great swag bag (including camp long sleeve tech jersey), individual assessments, fully sagged training, workshops and more! Special Rates at the our host hotel (Northoods Inn) while they last!
We'll begin this year's camp with registration and a reception on Thursday evening, followed by a training schedule of swimming, riding and running on one of the worlds most popular Ironman courses. You can check our full itinerary by clicking here.
There are tons of activities for those in the family who are not training with the camp from riding on the Olympic bobsled course, to visiting the North Pole, driving to the top of Mount Marcy, hiking, swimming, shopping and more.
Special Rate for Inspired Performance and Training Bible Athletes- Coached athletes receive a special rate for this camp. Please ask your coach for rates and instructions for registering.
Don't delay and don't miss out! We'd love to see you at our camp, but you must register before we reach our capacity!
Contact us with any questions you have about the camp, activities for the family or for more information.
Sincerely,
Chuck Graziano
Inspired Performance Coaching
USA Triathlon Level II Certified Coach
Training Bible Coaching Elite Level Coach

chuck@inspiredperformancecoaching.com
(201) 506-3300
Tom Manzi
Training Bible Coaching
USA Triathlon Level II Certified Coach
Training Bible Coaching Elite Level Coach
tom@trainingbible.com
(732) 948- 3572