Friday, January 20, 2012
8:00 am - 4:00 pm
7:00 - 8:00 Registration/Breakfast
Register Now!
January 16 is Registration Deadline
Registration is FREE to Members of Cancer Patient Navigators of Georgia (CPNG)
$50 Non-Members of CPNG
InterContinental Buckhead Atlanta
3315 Peachtree Road, NE
Atlanta, GA 30326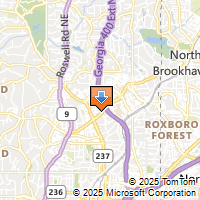 Driving Directions
Sponsored through a gift from Tom and Karen Chapman



Please plan to attend Georgia's Integrative Oncology Conference to explore "What is Integrative Oncology?" and learn from expert resources that are nationally recognized.
What is

Integrative Oncology?
We know there is confusion around the terms
Complementary Medicine, Alternative Medicine and Integrative Oncology.
Used by many in pursuit of health and well-being, Complementary and Alternative Medicine (CAM) is a group of diverse medical and health care systems, practices, and products that are not presently considered to be part of conventional medicine.
Conventional Medicine - medicine practiced by holders of M.D. (medical doctor) or D.O. (Doctor of Osteopathic Medicine) degrees and by their allied health professionals such as physical therapists, psychologists, and registered nurses.
Complementary Medicine refers to use of CAM together with conventional medicine, such as using acupuncture in addition to usual care to help lessen pain. Most use of CAM by Americans is complementary.
Alternative Medicine refers to use of CAM in place of conventional medicine.
Integrative Oncology is an evolving evidence-based specialty that uses complementary therapies in concert with medical treatment to enhance its efficacy, improve symptom control, alleviate patient distress and reduce suffering. According to the Society for Integrative Oncology, Integrative Medicine is a seamless use of interventions that benefit cancer patients.
Dr. Matthew P. Mumber - Keynote Speaker A System-wide, Evidence-Based, Sustainable Approach to Integrative Oncology

Matt Mumber MD is a practicing, board certified radiation oncologist with the Harbin Clinic in Rome, Georgia. He received his undergraduate and medical degrees from the University of Virginia and completed his radiation oncology residency at the Bowman Gray School of Medicine. He graduated from the 2002 Associate Fellowship Program in Integrative Medicine at the University of Arizona.
Matt serves as the Medical Advisor of local and regional cancer initiatives through the Georgia Cancer Coalition, and is the immediate Past-President of the Georgia Society of Clinical Oncology. Matt founded Cancer Navigators Inc. in 2002, a 501c3 corporation which provides nurse, education and service navigation for those touched by cancer. He continues to facilitate residential retreats for cancer patients and physicians. He edited "Integrative Oncology: Principles and Practice" published by Taylor and Francis in 2006.
Dr. Mumber is the co-Director of the Ambassador Program at the Harbin Clinic and co-Director of the Harbin Integrative Oncology Program. Matt received the Hamilton Jordan Founders Award in 2007 for involvement in state wide oncology activities and was named a Health Care Hero by Georgia Trend magazine in 2008. He is a member of the editorial board for the Journal of Oncology Practice, and a member of the Clinical Practice Committee for the American Society of Clinical Oncology. His research is focused on Integrative Oncology and is supported through grants as a Georgia Cancer Coalition Distinguished Scholar. Matt and Laura enjoy raising their three children-- JT, Samson and Marcus.
Hotel Accommodations
InterContinental Buckhead Atlanta
3315 Peachtree Road, NE Atlanta, GA 30326
A block of rooms are being held at a reduced rate until December 20, 2011
Make your Room Reservations Today Call 404-946-9191