Contact
Timothy Phillips
CIMA
events@mycima.net
954-401-7085
When
Monday February 20, 2012 at 8:30 AM EST
-to-
Friday February 24, 2012 at 5:00 PM EST
Add to my calendar
Where
Onsite & Live Online
Miami, FL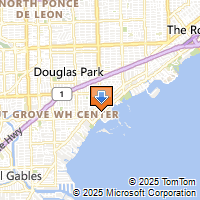 Who Should Take This Course?
Information security managers and anyone responsible for information security or its conformity in an organization
Project managers or consultants wanting to prepare and support an organization in the implementation and management of an Information Security Management System (ISMS)
Auditors who want to understand and master the Information Security Management System implementation process
Members of an information security service or delivery team
Expert advisors in information technology
Technical experts wanting to prepare for an information security function or for an ISMS project management function
What You Get
Exam & certification fee included - Write the exam on the final day of the course; exam and certification fees are included. Completed exams are forwarded to PECB for processing and issuance of professional certification. ** Some conditions apply.
A copy of the ISO 27001 & 27003 standards
A student manual containing the presentation slides and practical exercises used during the course (approximately 450 pages)
A certificate of course completion from CIMA for 31 CPE (Continuing Professional Education) hours,
An opportunity to network with others working in this area
Cost
$2,695
Prerequisites
ISO 27001 Introduction Course plus practice experience, Foundation certification, or a basic knowledge and experience in managing the implementation of ISO 27001 / ISO 27002 ISMS is recommended.
Instructional Approach
This training is based on the alternation of theory and practice:
Sessions of lectures illustrated with examples based on real cases
Practical exercises based on a full case study including role plays and narrative presentation
Review exercises to assist the exam preparation
Practice test similar to the certification exam
Given the practical exercises, the number of training participants is limited
* Please review the certification criteria on PECB's website before registering for this course to ensure you are eligable.
** CIMA reserves the right to change the schedule, location, cost or incentives for any event without notice. The price for any training reservations already booked prior to any change made by CIMA, will be honored.
**** Live Online registrants should register at least 30 days in advance of the course in order to receive the training manual prior to the first day of the course. Having the material with you during the course is not mandatory, as the presentation slides will be displayed during the course, however they would be helpful in reviewing the material prior to taking the exam. Online students will be responsibile for shipping cost for all student material.

***** Live Online students will need to take their exam online through PECB, additional fee may apply. Information will be provided after registration.