3i Summit on Sustainability: Collaborating for Action
If you want to innovate, interact, and initiate the kind of changes to advance environmental sustainability in Ottawa, then register now to attend the 3i Summit on Sustainability on May 4th and 5th.
The 2012 3i Summit on Sustainability is a unique process, this kind of event has never happened before! This is the first time where multiple sectors are coming together to collaborate and take action to create a more environmentally sustainable Ottawa.
Leaders and change agents in their field are invited to step forward and champion initiatives.
The event will be held on May 4th and 5th at Lago Bar and Grill in the Dows Lake Pavilion. It consists of two days of interactive sessions with a Sustainability soir
é
e on Friday May 4th. The registration fee to participate in the Summit is $75 and includes lunches and the Soir
ée
. For the Soir
é
e alone,

it is $25

. As th

e Summit is a two day process, your full participation is encouraged

Parking will be available at a discounted rate at the lot across from Dows Lake Pavilion. We do however encourage you to walk, bike, bus, or car-pool to the Summit!
If this sounds like the event for you than please GET INVOLVED, and REGISTER NOW!! Please forward this event to anyone that you think should attend.
The 3i Summit program for May 4 and 5 is both outcome-oriented and stimulating.
It includes:
Inspiration from catalyst leaders: Moe Garahan, Executive Director of Ottawa's Just Food, Stephen Guilbeault, Founder of Québec's Equiterre and Tom Heintzman, Co-founder of Bullfrog Power.
Working sessions to develop sustainability initiatives including: a stronger resource fund for environment initiatives; and tapping into pools of leaders and mentors that can support new community greening projects, and eco-business ventures.
Cross-sector networking, and a cultural celebration of the community's accomplishments, the Sustainability Soirée.
Draft Schedule for May 4th and 5th:
For a detailed program and shedule click here Times/activites are approximate, and subject to change
Both Days will have lunch and snack served.

Friday May 4th
8:15-9:00am - Registration Check In
9:00am - Welcome, Kick-Off, and Catalyst Leaders Panel
12:30 - Lunch
1:30-5:00 pm Breakout Sessions on Sustainability Infrastructure and Community Impact Projects

Sustainability Soirée May 4th: 5:30-7:30pm
Celebration of Ottawa's Sustainability Accomplishments
Opportunity to Network and Collaborate around Discussions from the day
Appetizers will be served
Cash bar

Saturday May 5th
9:00am - Discussions, Project Actions, Collaboration on Forums, Next steps
12:30 - Closing Luncheon
2:30 - Wrap Up
Please help us get more people involved with the 3i process across Ottawa, by sharing this with your networks and through social media.


Supporting Partners: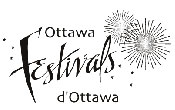 The Art of Hosting