Contact
Shannon Davis
Parents Assistance Center
sdavis@pacemail.org
405-232-8226
NOTE: Artists may begin checking in at 7:00 AM. Sidewalk art must be completed for juding by 12:00 Noon. The awards ceremony will be at 2:00 PM.
Where
South Parking Lot, Bass Pro Shop
200 Bass Pro Drive
Oklahoma City, OK 73104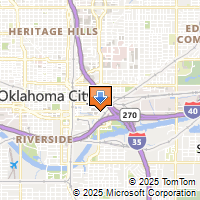 Driving Directions
"Chalk the Walk"
A Benefit Art Festival to Prevent Child Abuse, Neglect and Other Family Violence
Chalk Art Contest Details
This is the inaugural "Chalk the Walk" chalk art festival hosted by Parents Assistance Center. Proceeds from the event will benefit the work of our organization. Our mission, which is accomplished through parenting classes, workshops and other vital services, is to strengthen families to prevent child abuse, neglect and other family violence.
The contest is open to ALL ages and ALL experience levels. Prizes will be awarded based on age and in the award categories listed below. You may enter as a team, with a maximum of four artists per sidewalk square. Payment of $20 per sidewalk square is required at the time of registration, and includes admission into the festival. (Note: If you are a school art teacher registering several teams of students, please call Shannon Davis to register at (405) 232-8226).
Categories
College/Adult, High School (grades 10-12), Jr. High (grades 7-9), Child (6th grade and younger)
Cost
$15 per square through May 16 ($20 after that)--T-shirts available for an additional cost
Maximum 4 artists per square
Awards
Best of Show
Judges Choice in each category
Judges
Michelle Coyne, talented artist and wife of Wayne Coyne, lead singer for The Flaming Lips Dusty Gilpin, head designer at Tree & Leaf Clothing and active member of the local art community
Lance West, news anchor and morning show host, KFOR and KAUT Freedom 43

Subject Matter
No Nudity!
All work must be suitable for public display.
All work is subject to jury by the Chalk Art Festival Committee.

Supplies
Water based, temporary chalk only.
No tempera powder.
No oil base media.
No permanent fixatives of any kind!
Release
Submission of work into the Chalk the Walk Festival by entrant grants permission for the use and reproduction of entrant's name, digital image (photo or video), and/or entered work for publicity and/or fundraising purposes by Parents Assistance Center.