Highlights:
Special Guest & MC: Juliet Bickford-Anchor-WTKR NewsChannel 3. Learn more about Juliet!
National, Keynote Speaker: B. Michelle Pippin-MainStreet America's Business Strategist. Learn how to profit in today's economy as a business owner and female professional. Watch the preview NOW or Learn more about Michelle! Read Michelle's complete bio.
Featuring: Carla Hesseltine, Owner of Just Cupcakes. Join Carla for an inspirational and business packed session on how to to reach success in your life! Read Carla's complete bio.
Hear from Bestselling Author: Chairman/CEO of NEXT Financial Holdings, Inc. Gordon D'Angelo. Learn to be the author of your own destiny by exploring the power of vision. You will receive a free copy of Gordon D'Angelo's bestseller Vision: Your Pathway to Victory followed by an exclusive book signing. Read Gordon's complete bio.
Exclusive Extras!
> Meet prominent business women from the Hampton Roads Region.
> Mix and mingle during a delightful gourmet lunch.
> POWERful business value for owners and professionals.
> Meet our elite sponsors and learn how they can help you build your business in 2012.
Have Questions?
JC Plus 1, Inc. (Job Creation Plus 1) & The Power of Women Exchanging Resources (POWER)
Email: info@JCPlus1.com
Phone: (757) 227-9822
Online: http://www.jcplus1.com/power

When:
Thursday, September 27, 2012
10:00 AM to 2:00 PM EDT
Doors Open at 9:30 AM

Add to my calendar
Where:
Virginia Museum of Contemporary Art (MOCA)
2200 Parks Avenue
Virginia Beach, Virginia 23451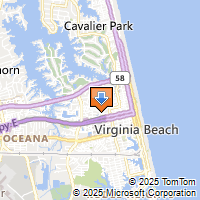 Driving Directions