When:
Friday September 21, 2012
7:00 PM to 10:00 PM EDT
Ticket Packages and Individual Event tickets will be available for sale beginning August 1st.

Add to my calendar
Where:
Hilton Cincinnati Netherland Plaza
35 West Fifth Street
Cincinnati, OH 45202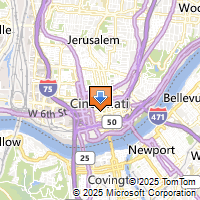 Driving Directions
Oktoberfest Arrival Map
Ticket Prices:
$65 Tembo
(elephant)


Single admission tickets
*Limited Quantity
*
$100 Simba (lion)
Single admission tickets
Simba tickets include general admission PLUS Complimentary Cocktails, Valet Parking, and our exclusive Pre-Event Reception starting at 6:30pm.
$850 Duma Package (cheetah)
Duma package includes a table of 10 Simba level tickets with special table recognition and premium floor seating during our program and "Rafiki" ceremony.

Contact :
Dave McGlynn,Village Life Marketing Chair
Village Life Outreach Project, Inc.
jambo@villagelifeoutreach.org 508.353.4177
Village Life Outreach Project contact@villagelifeoutreach.org 513-585-8630
More Event Details
Special "Village Life" Bow Tie available for purchase to wear at the event from our partners at
Bow Tie Cause, founded by NFL player and
world traveler Dhani Jones.
For more information or
to purchase: http://bit.ly/VL_Bowtie
______________________________________________
Village Life Background :
Founded in 2004, Village Life Outreach Project, Inc. is an official 501 (c)3 non-profit organization based out of Cincinnati, Ohio whose mission is to unite communities to promote Life, Health and Education. Most of Village Life's work focuses on three remote and impoverished villages of Burere, Nyambogo and Roche in the Rorya district of Tanzania, East Africa.
Village Life Outreach Project, Inc. abides by several guiding principles in our efforts to relieve suffering and spread love.
Service to the Poor
Partnerships
Sustainability
Community
Collaboration
Tanzania is highlighted below:
Village Life Media Links:

rochehealthcenter.blogspot.com
villagelifeoutreachproject.wordpress.com/
Read our latest newsletter here
Village Life on Facebook
Village Life on Twitter