Contact
Center for Buddhist Education
Ken Nakano
email: k4nakano@aol.com
cell: (408) 623-1122
Or:
email: jkono@cbe-bca.org
ph:(510) 809-1426
fax: (510) 809-1462
website: www.BuddhistChurchesofAmerica.org
When
Saturday, August 25, 2012
9:30 am - 7:00 PM PST
Where
Jodo Shinshu Center
2140 Durant Avenue (btwn Shattuck and Fulton)
Berkeley, CA 94704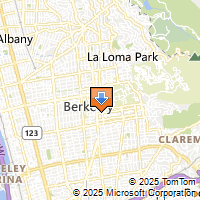 Driving Directions
TRANSPORTATION OPTIONS
from local airports to the Jodo Shinshu Center:
BART (Bay Area Rapid Transit) www.bart.gov/guide/airport/airport.asp
From SFO take free shuttle from airport to BART station.*
From Oakland, take AirBART connection from airport to Coliseum BART station.*
*Board Richmond-bound train, getting off at Downtown Berkeley station. From exit, walk about four blocks south on Shattuck Avenue and take left onto Durant. Center is at the end of this block.
BayPorter Express www.bayporter.com 1.877.467.1800 Door-to-door van service; reserve ahead. Oakland Airport to Berkeley $25 with $15 for additional passengers and $10 for children under 12. SFO to Berkeley $32.