Contact:
Kara, Annie, or Michell
The 100 Mile Club®
club262@100mileclub.com
951-340-2290
Where
Parade Route Meeting Location!!

815 WEST SIXTH ST, SUITE 105
CORONA, CA 92882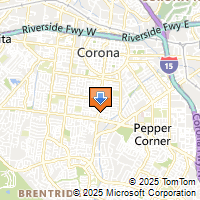 Driving Directions
More Information
All 100 Mile Club Participants are welcome.
We are sorry, but Parade Regulations state NO DOGS in the parade. :(
Wear your 100 Mile Club tee.
Get as patriotic as you can! Wear a crazy hat or paint your face! Have fun!
We will email you the group's meeting place as soon as we receive it.
We will have a special event after the parade ends. More information on this to follow.
Participation is FREE! We do need you to RSVP so we know how many people to expect for our post-parade event.
We will keep you totally updated. You will know what, when, and where WAY in advance.
SIGN UP!!