Play on your own or organize your team of up to eight people at the event to compete for the Team Trivia Championship!
This pop-culture trivia event is a highlight of the evening! Win or lose, you'll show your smarts by supporting the Education Foundation's mission of enhancing the excellence of Lower Merion public schools!
You can come on your own, or let us know on the online registration page if you want to reserve a table for eight.
Contact
Education Foundation of Lower Merion
info@educationfoundationoflm.org
610-658-3999
Where?
Crowne Plaza Hotel
4010 City Avenue
Philadelphia, PA 19131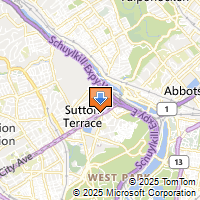 Driving Directions
Questions?
Want to know about sponsorships, program ads, or auction donations?
Click here for program ad or auction donation information.
The Education Foundation of Lower Merion is an independent public charity dedicated to providing a vehicle for the entire community's support of programs and activities enhancing the educational experience of all students, consistent with the mission of the Lower Merion School District.
The EFLM Fall Fundraiser supports the Foundation's Grants program, which since 2007 has given over $100,000 to school and community programs benefitting Lower Merion School District students.