HOST COMMITTEE
Honorary Chairman Sheriff Leroy Baca, Founder Deputy Christopher T. Landavazo, Honorary Spokesperson Pauley Perrette, Los Angeles City Attorny, Carmen Trutanich, Los Angeles Councilmember Eric Garcetti, Great Circle Family Foods Executive Vice President Wendy Glickman, Fueled by the Fallen CEO Kvyen Major Howard, HirePatriots CEO Mark Biard &

Pink Taco

CEO Harry Morton request your presence to- Support Our Troops.
APPEARENCES & PERFORMANCES BY

Pauley Perrette
Fuego Azul
ANG Band
Bob Archuleta

Where:
Pink Taco, Sunset Strip
8225 Sunset Blvd.
West Hollywood, CA 90046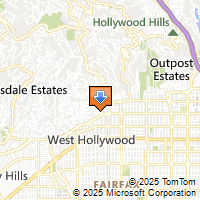 Driving Directions
HEROES HELPING HEROES:
Since the events of 9/11, over a million U.S. service members have been deployed to Iraq and Afghanistan in the war against terrorism. The U.S. has nearly 140,000 troops still deployed. The DOD estimates that 360,000 returning service members suffer from Traumatic Brain Injuries (TBI) and over 31,000 have sustained other serious injuries. In addition to these injuries many will suffer with anger management, depression, and substance abuse issues.
Currently the City of Los Angeles has the largest homeless veterans population in the United States. Over the course of the year, in the United Stated States, an estimated 144,842 veterans spent at least 1 night homeless, living in emergency shelters or transitional housing units (HUD, 2010). Cops 4 Causes is committed to ensuring services for our fighting men and women will be available when they return.
Cops 4 Causes supports "Hire Patriots" comprehensive approach to providing support vital to helping our veterans transition from military life. Funds raised by our efforts will support veteran employment, education and wellness programs nationally.