Date: Thursday, September 20, 2012
Time: 6:00 PM to 8:00 PM PDT
Contact
Geoff, Jake or Heather
SF Guitarworks
info@sfguitarworks.com
415-269-7685
Where
SF Guitarworks
323 Potrero Avenue
San Francisco, CA 94103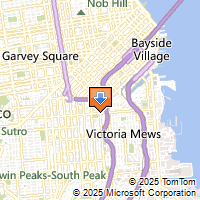 Driving Directions
SF Guitarworks invites you to Sound Pursuits, a series of intimate open house events that make the wealth of knowledge in our local music community easily accessible. On hand at each event will be local music industry professionals, offering diverse perspectives in guitar repair, guitar building, sound recording, and musicianship. This event will be limited to 75 people so sign up soon.
Here's our evening lineup for our September 20th open house:
On our beautiful outdoor patio—
6:00pm–7:15pm Andy Freeman from Bay Area Tone will be doing a recording demo with his mobile rig. He will record Captain Casual playing the new Luttrell Guitarworks electric guitars.

T

he band will play a few songs, then Andy will explain how he set up the equipment,

what he is doing during recording and what preparation he recommends doing before hand. He'll playback some of

the band's newly-recorded tracks on his system and take questions. Then the band will continue

their set.
Captain Casual, The greatest band in the entire universe - two years in a row!, is a trio featuring Andrew Goberman on guitar and vocals, and for this engagement, Kenny Owen, drums, and Tim Wagar, bass. The band plays "Smooth blues, from the Brill Building to the backwoods," from the Shangri-Las to Muddy Waters, Mose Allison, Jimmy Reed and more.
Inside the shop—
We will be running the Plek so you can see it in action and learn more about this precise fret dressing system

Schuyler Dean from Sklar Guitars will be on hand to talk with you about pickups and pickup winding
Ian Cool and Jesse from Ace Products will have will have some of their Reunion Blues gig bags and other products available to check out

Our talented guitar and amp techs will be on hand to answer questions

Bring a friend who hasn't been to the shop and you both get 10% off gift certificates on your next service

Learn more about our Set Up and Electronics Workshops

Enjoy delicious refreshments
Date: Thursday, September 20, 2012
Time: 6:00 PM to 8:00 PM PDT
---
You can also register for future open houses below. Final lineups will be announced closer to the date.
THIRD DATE
Date: Thursday, October 4, 2012
Time: 6:00 PM to 8:00 PM PDT