When
Saturdays beginning October 13th
6:30 PM to 9:00 PM PDT

Where
Corpus Christi Catholic Church
450 Corral Canyon Road
Bonita, CA 91902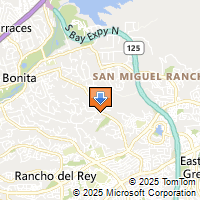 Driving Directions

COUPLES FOR CHRIST
PRESENTS
Christian Life Program



at Corpus Christi Catholic Church
Saturdays beginning October 13, 2012
6:30pm


Couples for Christ comes to Corpus Christi!
Find out how you can help RENEW your marriage and your family. Attend our Christian Life Program, Saturdays beginning October 13th. Hear local and international dynamic speakers. Meet other Catholics who share the same faith and values. This week's topic is:

Session Two: Who is Jesus Christ
Open to all married couples, engaged couples, young single adults and widowed/separated/divorced adults.. PLUS bring your children! We have a ministry for youths (age 13-21), and kids (5-12).
Prayerfully consider attending. This event is FREE for everyone. We will also provide a light dinner, refreshments, AND childcare.
God bless!
COUPLES FOR CHRIST, San Diego chapter
P.S. Join us for Vigil mass at 5:00pm.
Would you like to introduce Couples for Christ at your parish?
Couples for Christ is an international Catholic ministry whose aim is to renew the family. Our core vision is inline with the Pope's NEW EVANGELIZATION. Let's bring CFC to your parish! Please ask to speak with Derick Maglalang, Jefferson Yosuico or Derrick Reyes...
or call 951-553-8256 to leave your contact information.