When

: Thursday and Friday, January 10, 2013
Time:
Orientation Registration begins at 8:00 am in Dale Hall on Thursday, January 10.

Mandatory

Sessions last from 8:00 AM- 4:00 PM. Breakfast and lunch provided.
Where

:
Dale Hall, Room 200
433 West Lindsey Street
Norman, OK 73019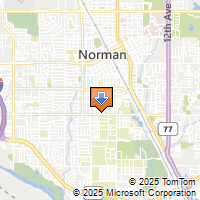 Driving Directions
What:
Students MUST bring their Registration Ticket (will print out after registering online) AND their Student ID the day of orientation.
Welcome to the University of Oklahoma
OU College of International Studies would like to welcome you to Norman, Oklahoma, and to the United States. As an F-1 Degree Seeking Student you are required to attend the New International Student Orientation (NISO), which provides imperative information on working, studying, and traveling in the United States as well as classroom culture and safety. This orientation is also an exciting opportunity for you to meet other international students and learn more about the wonderful programs available at the University of Oklahoma.
You must register by clicking the link below and printing out your registration ticket. You will need this ticket to check in at registration on January 10.
Orientation Contact:
Janice Levi
Email: jarulevi@ou.edu Phone: 405-325-8799
International Student Services Contact:
ISS Main Office

Email: iss@ou.edu Phone: 405-325-3337
Education Abroad Contact:
Tina Henderson
Email: ea@ou.edu Phone: 405-325-1080
Add OU INTERNATIONAL on Facebook to be aware of all upcoming events!
http://www.facebook.com/groups/397190357006166/
NISO Fall 2012 in pictures: http://www.flickr.com/photos/oucis/sets/72157631160043420/