Develop your child's intellect through the royal game of chess!
Research has shown chess enhances cognitive development in children, improves math and verbal skills, and increases all levels of academic performance. Also, chess has been proven to enhance children's motivation, concentration, focus, social skills, and creativity.
Our researched-based programs cultivate progressive learning for 21st century students. The skills the students acquire are imperative for students to succeed in school and for their future success in the global information society.
Our teaching methodology puts the emphasis on skill-building and positive reinforcement rather than memorization while challenging students through fun games and lessons from our staff of world class instructors. Whether your child plays already, or wants to start, our classes cater to all levels of chess ability.
Where
Edison RGC
4929 North Sawyer Ave
Chicago, IL 60631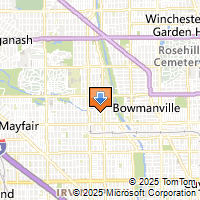 Driving Directions
Contact
David Heiser
Renaissance Knights
renknights@aol.com
773-844-0701