Where
The Ferguson Library
96 Broad Street
Stamford, CT 06904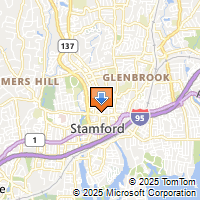 Driving Directions
Linda Avellar
The Ferguson Library
203 351-8208


Former Stamford Cop & Author
Vito Colucci, Jr.
Wednesday, February 20 at 6 p.m.
Author of Rogue Town, the true story of Stamford's corrupt
past and the man who stood up to it.

Vito Colucci, Jr. is a former Stamford police officer and co-author of Rogue Town, the true story of the bad old days when Stamford was strangled by corruption and organized crime. Working with the FBI, Colucci went undercover, and at great risk to himself, helped clean up the city.

When the du
st settled, fifteen city and state officials resigned or were fired; police officers, other officials and organized crime figures were indicted and convicted. And a young reporter for The Advocate named Anthony Dolan won a Pulitzer Prize for his 75-part series on municipal corruption. Rogue Town includes a forward by Anthony Dolan.

Doors open at 6 p.m. for wine reception. Program starts at 6:30. $15 per person. Book sale and signing to follow program. Proceeds support the Library.
You can pay with PayPal or a credit card. On the registration page, select the PayPal icon, which will allow you to choose either option.