When
Sunday July 28, 2013 at 3:30 PM EDT
-to-
Thursday August 1, 2013 at 12:00 PM EDT
Add to Calendar
Where
Thomas College
180 West River Road
Waterville, ME 04901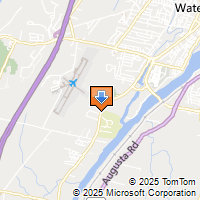 Driving Directions
The camp will be located in the Harold Alfond Athletic Center and the Larry Mahaney Gymnasium on the Thomas College Campus in Waterville, ME. All campers will reside in the Grant, Parks & Heath Residence Hall. Our campus is conveniently located off of I-95. Please visit our website for directions. All meals will be provided by Sodexo Dining Services in our newly renovated dining hall. We are able to accommodate special dietary needs with ample notice, so please contact us if you require a special menu.
Terrier Intensity Camp-Boys

Overnight Camp
Thomas College was the original home of two of New England's first basketball camps, the All-Maine Clinic and the Pine Tree Basketball Clinic. Thomas is going back to the roots of what made these camps great – a focus on skill development in an intimate setting where enthusiasm and teaching go hand in hand. The Clinic Directors bring with them over 60 years of combined experience in coaching and directing basketball clinics. With a professional staff made up of college and high school coaches, terrific facilities, and a desire to see each player improve, the Thomas Intensity Basketball Camp will offer all players a great experience.
Testimonials:
Our son, Cameron, LOVED the Terrier Camp this year. He has attended others in the past and felt this Camp was his best so far!!!! He loved the individualized attention and the small group ratios. He spoke highly of all coaches and staff. He will definitely be back next year and has already asked a few others to join him. Thanks for such a terrific program. ~The Bragg Family from Washburn
Directors:
Paul Vachon
Athletic Director, Cony HS
Augusta, Maine
As head coach of the Cony Girls basketball program from 1985 – 2008, Coach Vachon's teams changed the face of girl's basketball in the state of Maine and established a level of success that may never be duplicated: 433 wins vs. 37 losses; 7 State Class A championships; 11 Eastern Maine A championships; 8 Eastern Maine A runner-up titles. A member of the New England Sports Hall of Fame and founder of the Capital City Girls Basketball Clinic, Coach Vachon is highly sought after for his motivational skills in engaging youth to reach their potential – be it on the court, in the classroom or in their profession.
TJ Maines
Head Men's Basketball Coach
Thomas College
Now in his 7th year as head coach of Men's Basketball at Thomas, Coach Maines has been the driving force behind the resurgence of the Terrier men's basketball program. A member of the 1989 Class A State Champion Morse High School (Bath) team, Coach Maines continued his playing career at Colby College under the tutelage of legendary coach Dick Whitmore, afterwards serving as an assistant to Whitmore for another seven years. With the Terriers now considered perennial contenders for the conference championship, Coach Maines was recognized by his peers in 2009 as NAC Coach of the Year.
Ted Rioux
Head Women's Basketball Coach
Thomas College
In his 2nd year as head coach of the woman's basketball program at Thomas, Coach Rioux brings with him a long history of success. Beginning his coaching career as an assistant at Cony under Paul Vachon in 1993, Ted became head coach for girls basketball at Brunswick HS (1998-2001), Belfast HS (2001-2006) and Waterville HS (2006-2011). At Waterville, Coach Rioux led the lady Panthers to three consecutive undefeated seasons and Class B State Championships, compiling a record of 69-0 during that span. During his 10 years at Belfast and Waterville, Coach Rioux's teams compiled an overall record of 146 - 61.
A $100 deposit is due at the time of registration. Online registration accepts only Credit and Debit Cards. To pay by check, please download a registration form at www.thomas.edu/sportscamps.