Where
The Ferguson Library
96 Broad Street
Stamford, CT 06904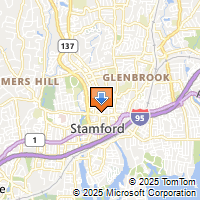 Driving Directions
Linda Avellar
The Ferguson Library
203 351-8208


Carol Wallace, author of
To Marry an English Lord,
the book that inspired Downton Abbey
Wednesday, April 3
at 6 p.m.
"A marvelous and entertaining study of the American girls who came over to England, mostly between 1890 and 1914, to marry into the British aristocracy."
– Julian Fellowes, creator of Downton Abbey

From the Gilded Age until 1914, more than 100 American heiresses invaded Britannia and swapped dollars for titles--just like Cora Crawley, Countess of Grantham, the first of the Downton Abbey characters Julian Fellowes was inspired to create after reading To Marry An English Lord.
Filled with vivid personalities, gossipy anecdotes, grand houses, and a wealth of period details--plus photographs, illustrations, quotes, and the finer points of Victorian and Edwardian etiquette--To Marry An English Lord is social history at its liveliest and most accessible.
Author Carol Wallace will share some of the fascinating stories that went into her book.

Doors open at 6 p.m. for wine and tea reception. Appetizers courtesy of Rodizio Grill and SoNo Baking Company & Cafe. Program starts at 6:30. $15 per person. Book sale and signing to follow program. Proceeds support the Library.
You can pay with PayPal or a credit card. On the registration page, select the PayPal icon, which will allow you to choose either option.