KOGA's 77th Annual Meeting
Tuesday, June 18 - Thursday, June 20, 2013
Northern KY Convention Center, Covington, KY
PRESENTATIONS FROM THE ANNUAL MEETING ARE POSTED IN THE MEMBERS ONLY SECTION OF THE KOGA WEBSITE. USERNAME AND LOGIN REQUIRED.
You can download the full registration with agenda, sponsorship opportunities, information on golf and make hotel reservations on the left side; or you can register online for the meeting below by clicking
Register Now.
16th Annual Golf Tournament - Tuesday, June 18th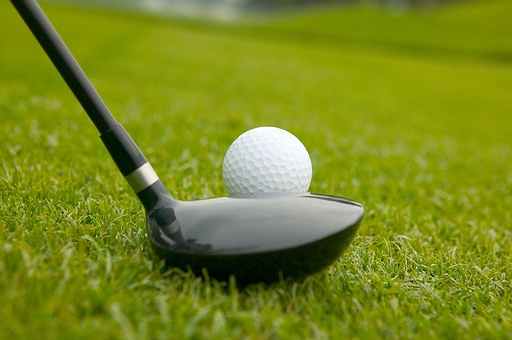 KOGA's Annual Meeting will kick off with the 16th Annual Golf Tournament. The golf tournament will be held Tuesday, June 18th at Devou Park Golf Course with a shotgun start at 11:30 a.m. This tournament is a four-person scramble, cost is $100.00 per person and $400 per foursome. There will be prizes, lunch and a beverage cart.

Program Session Presentations -
Wednesday, June 19th - Thursday, June 20th

Presentations will be held from on Wednesday, June 19th from 1:00 p.m. - 5:00 p.m. and Thursday, June 20th from 9:00 a.m. - 5:00 p.m.

KOGA's 77th Annual Meeting will cover some of the following topics:
High Volume Frac & Horizontal Well Bore design in the Berea Sandstone & Lower Mississippian

Overview of the Lower Mississippian Carbonate Oil Play

Land & Leasing Challenges in Kentucky

Student Geotechnical Presentations


How to deal with fracing in the public eye

Environmental Regulation for Kentucky's Oil & Gas Operators: What's Here Today? What's Coming Tomorrow?

How do we get Kentucky mobilized with CNG and LNG?

Regional Energy Trends: Natural Gas Electricity Generation and Pipeline Transportation.

ObamaCare: What everyone needs to know about healthcare reform.
Welcome Reception - Wednesday, June 19th

A Welco
me Reception will be held in the exhibit area at the Northern Kentucky Convention Center from
6:00 p.m. -
8:00 p.m. This reception will provide the opportunity
for
all attendees to visit with our exhibitors and get those signatures for the Exhibitor Passport
Program giveaway!
Keynote Luncheon Speaker - Thursday, June 20th
12:00 p.m.


Marita Noon, is the executive director for Energy Makes America Great Inc. and the companion educational organization, the Citizens' Alliance for Responsible Energy (CARE). Together they work to educate the public and influence policy makers regarding energy, its role in freedom, and the American way of life. Combining energy, news, politics, and the environment through public events, speaking engagements, and media, the organizations' combined efforts have made Marita "America's voice for energy."
Cruisin Down the River - Thursday, June 20th



On Thursday, June 20th join us for a night o

n the River Queen for hors d'oeuvres and coc

ktails. True to her nameske, the River Queen is quite a royal ship. Tastefully decorated and impreccably main

ta

ined, the River Queen exudes riverboat

-era char

m. Boarding will begin at 6:00 p.m. with the boat docking between the Cincinnati Marriott and the Embassy Suites, boat will depart promptly at 6:30 p.m. Space i

s lim

ited so sig

n

up to

day!
CANCELLATION POLICY:
Cancellations received prior to Friday, May 31, 2013 are entitled to a full refund. No refunds will be given after May 31, 2013. Refunds will not be made for "no shows."