Contact
Phran Ginsberg
Forever Family Foundation, Inc.
events@foreverfamilyfoundation.org
631-425-7707
When
Saturday November 9, 2013 at 8:00 AM PST
-to-
Sunday November 10, 2013 at 5:30 PM PST
Add to Calendar
Where
Double Tree by Hilton Golf Resort San Diego
14455 Penasquitos Drive
San Diego, CA 92129-1603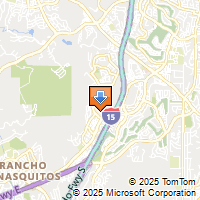 Driving Directions
For More Information & to learn about Forever Family Foundation

visit our website

In Search of The Afterlife
Experiencing, Communicating & Connecting to Another World

Forever Family Foundation's 7th Original Afterlife Conference
sponsored by
LOOKING FOR JUST MEDIUM MONDAY?
This conference is designed for general audiences for the purpose of learning about the evidence of an Afterlife. During this special weekend, attendees will be treated to cutting edge presentations and evidence that we survive our physical deaths. Attendees will be given opportunities to question the experts during panel discussion segments.
Loyd Auerbach, MS
Stephen E. Braude, PhD
Tom & Lisa Butler (Association TransCommunication)
Diane Hennacy Powell, MD

Jeffrey Tarrant, PhD
Janet Mayer

Click Here To Learn More About Each of The Conference Presenters
Click Here For A Current Schedule of The Conference and Optional Activities

Plus experience Spirit Communication delivered by certified mediums
Laura Lynne Jackson and Angelina Diana

Advanced Paid Registration:
Please be certain before making your reservations. As an all volunteer not for profit, we must maintain a policy of no refunds for paid advance reservations.
Members Only: $ 345
Non-Members: $ 395

Includes ALL conference presentations and LUNCH on both days.
At the Door pricing, if seating still available, will be higher.
SPECIAL HOTEL RATES
Forever Family Foundation has negotiated a special hotel rate of $105 double occupancy for attendees wishing to stay on site for this conference. (Includes complimentary parking and complimentary internet access in guest rooms.)
There are few easy ways to make your hotel reservations for the conference. The special group rate will officially expire on October 23, 2013 and any hotel reservations will be taken at the hotel's prevailing rates at that time:
1. Call the hotel at 1-858-672-9100. You must identify yourself as being a part of the Forever Family Foundation group. All reservations must be guaranteed and accompanied by a first night room deposit or guaranteed with a major credit card.
2. A special Hilton Hotel page created just for Forever Family Foundation provides easy reserations for attendees at the discounted group rate. CLICK HERE
3. Hilton recommends Super Shuttle for transportation between the airport and the hotel at $25 per person per way. Call 1-800-SUPER SHUTTLE. (The hotel has a shuttle available for other trips within a 5 mile radius).

CONFERENCE WEEKEND ADD-ONS . . .
iF YOU PLAN ON ARRIVING EARLY AND/OR STAYING LATE, CONSIDER THESE SPECIAL EVENTS THAT YOU CAN ADD ON TO THE CONFERENCE WEEKEND.
DON'T GET SHUT OUR OF THE FRIDAY NIGHT BANQUET FUNDRAISER THIS YEAR WITH FOREVER FAMILY FOUNDATION CERTIFIED MEDIUM KIM RUSSO
STAR OF
"The Haunting Of . . ." as seen on TV's BIO Network

ADD OUR ANNUAL FRIDAY NIGHT FUNDRAISER TO YOUR CONFERENCE WEEKEND PLANS AND SUPPORT THE WORK OF FOREVER FAMILY FOUNDATION



Meet & Greet with conference presenters and enjoy an elegant dinner featuring Kim Russo as the keynote speaker demonstrating Spirit Communication. (Event time: 6:30 PM 10:00 PM - Friday, November 8, 2013)
$100 Members ONLY
$150 Non-Members

Take a Seat at the LIVE Broadcast of Signs Of Life Radio
A special feature of Signs of Life Radio is that we broadcast the show LIVE each year from the conference venue. A limited number of seats are open to conference attendees wishing to be a part of the radio show on Thursday, November 7 at 5 PM in the Cypress Room at the Double Tree by Hilton Golf Resort San Diego.
This event is FREE!
Medium Monday Breakfast Meeting



Have You Experienced Communication From The Other Side?
Do You Know The Difference Between Psychic Information and Spirit Communication?
Can Everyone Learn To Be A Medium?
Can Mediumship Evidence Be Evaluated and Scored?
These questions and many more will be addressed in this limited seating breakfast meeting on Monday, November 11th from 8:00 AM to 12 Noon. (Breakfast will be served at 8 AM)
Whether you are simply curious about the process of mediumship, are a practicing medium or aspiring to be one, you will find good food, great information, and new insights during a special morning under the direction of Forever Family Foundation Certified Mediums.
$30 Conference Attendees
$65 General Admission
HOSTED BY FOREVER FAMILY FOUNDATION MEDIUM ADVISORY BOARD CERTIFIED MEDIUMS:
Angelina Diana and Janet Mayer

with guests Tom & Lisa Butler, Loyd Auerbach
and additional Forever Family Foundation Certified Mediums
Nancy Marlowe, Cathy Towle and Lee Ashley
More Information
visit our website
Forever Family Foundation is a non-profit, non-sectarian organization that supports the premise that life does not end with physical death, furthers the understanding of Afterlife Science and survival of consciousness, and offers support to the bereaved. Among the active members of the organization and the executive board are scientists, researchers, medical doctors, philosophers and educators who have devoted substantial parts of their careers to the investigation of the survival hypothesis - an existence beyond this physical world.