Contact
Jerry Steinberg
Palm Beach Florida SCORE 0224
jerrys7839@yahoo.com
561-833-1672
When
This is a 4 part series of workshops beginning on
Wednesday September 4, 2013 from 5:15 PM to 9:30 PM EDT
Add to Calendar
Workshop # 1, Wed. Sept. 4th 5:15 - 8:15PM
Workshop # 2, Wed. Sept. 11th 5:15 - 8:15PM Workshop # 3, Tues. Sept. 17th 5:15 - 8:15PM
Workshop # 4, Wed. Sept. 25th 5:15 - 8:15PM
Cost $99 In Advance/$130 At The Door
Where
Keiser University General Auditorium
2085 Vista Parkway
West Palm Beach, FL 33411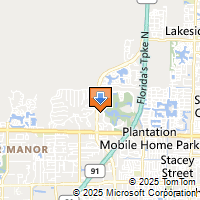 Driving Directions
ARE YOU READY TO BE YOUR OWN BOSS?
Palm Beach SCORE'S 'Simple Steps' start-up business workshops help you prepare a blueprint for making your dreams for a business come true
Starting your own business is a tough decision!
You do not have to do it alone.
Register Now!
SCORE has developed a 4 part workshop series that will take you through the basics of starting up a business. If you are willing to roll up your sleeves & work with the instructors you'll come away with a good understanding of the specific challenges & opportunities you will face. You will have a financial plan, a marketing plan, and an estimation of the funding you will need to get started.
As you go through the workshops a mentor will be assigned to you who will assist you as you move forward from step to step.
Here's what you get:
Workshop #1: Great Idea! Wed. Sept. 4th, Keiser University, West Palm Beach, 5:15 - 8:15pm
Getting your business idea -

Steps to develop - Fine tune your business concept

Doing market research -

Steps to identify your target audience & learn how they buy

Doing competitive research -

How to know what your competitors are up to

Pricing your product or service - L

earning to properly price your product for business success
Workshop # 2: Marketing Your Business, Wed. Sept. 11th, Keiser University, West Palm Beach, 5:15 - 8:15pm
Branding your business -

Steps to creating your brand

Developing your marketing plan -

Crafting a plan to communicate your marketing message

Marketing your business with socialm media -

What you need to know to use social media effectively
Workshop # 3: Financial matters, Tuesday, Sept. 17th, Keiser University, West Palm Beach, 5:15 - 8:15pm
Financial Planning -

Why you need it - How to forecast your sales, costs, profits and assets

Understanding and using financial statements-

3 primary financial statements you need to know about

Finding financing for your business -

How & where to start your search for capital
Workshop # 4: The Go or No Go Decision, Wed. Sept. 25th, Keiser University, West Palm Beach, 5:15 - 8:15pm
Go or No-Go - Making the big decision about your business idea

Next Steps with a SCORE mentor:

Finalize your financial forecasts

Develop your business plan

Prepare Your Loan package

Launch your business
Please note:
Simple Steps fees are per person
4 part workshop series fee: $99/person
To pay by credit card, via PayPal, click "Register Now."
You can pay $130 at the door via cash or check
For more info call SCORE at: 561-833-1672
About SCORE: SCORE is a non-profit resource partner of the Small Business Administration. The Palm Beach SCORE Chapter has been helping entrepreneurs and business men and women for over 40 years to start, develop, and expand their businesses. For more information about how we can assist you visit us at