No one asks you. . .
to write your first book. No one's waiting for it. There is no check in the mail or journalists wanting to talk to you. But you need to do it, your heart cries out for it. It's a desire much stronger than any of us understand and we need guidance and support above everything else. In a safe, creative environment where all in attendance can feel free to explore their creative instincts, you begin the long, arduous, and incredibly rewarding journey of writing the first novel or memoir. You explore the elements of successful writing and learn how to think about character and story. You examine dialogue, point-of-view, voice, setting, and structure. Just as importantly, you learn to sustain yourself and your work in the process of experiencing the highs and lows of creating a publishable novel or memoir and satisfying your heart's desire. Through in-class exercises, assigned writing, lectures, and the give-and-take of the workshop experience, you come away with a draft of one chapter and begin to fill the toolbox that will be with you for the rest of your writing life.

This Retreat is for you if:
You have a novel or memoir floating around in your head and you want to start getting it on the page.

You have started a novel or memoir, have come to a stopping point, and want support and expert guidance to get you back on track

You want to completely immerse yourself in reading, writing, and learning in an encouraging, inspiring, and beautiful setting .
Here's what's included:



Five days and four nights of hands-on instruction, workshopping, individual consultation, and time alone in inspiring and nurturing surroundings.

Single-occupancy lodging in a charming, uniquely decorated room, in the beautiful mountain town of Idyllwild, California.

A continental breakfast of fresh fruits and home baked goods

A gorgeous gourmet lunch (your evenings will be free for you to write or dine or both as you desire)

A Q&A session with special guest, literary publicist Linda Friedman.
"Conversation enriches the understanding, but solitude is the school of genius," wrote Edward Gibbon. This retreat offers you both, as much of each as you desire, as much of each as you can use, and as much of each as you can stand.
You'll Walk Away With:

Your first chapter or your first twenty-five pages, written, critiqued, and revised

An outline of your novel or memoir, and a commitment to your art that will keep you working long after the retreat is over

A synopsis of your work in progress

A toolbox filled with all the elements needed to get from your first page to your final paragraph
About the Instructor:

His first novel Tomorrow They Will Kiss (Little, Brown & Co.) was a Edmund White Debut Fiction Award finalist and a Latino Book Award finalist. Mr. Santiago's highly anticipated follow-up is entitled, Midnight Rumba. His fiction has been published in ZYZZYVA, Slow Trains, and The Caribbean Writer, and his nonfiction has appeared in Los Angeles Times, The Advocate, and Out Traveler Magazine. Mr. Santiago earned a BFA degree from the California Institute of the Arts and a Creative Writing MFA from Antioch University, Los Angeles. He has taught novel writing for UCLA's extension program for the past six years, and memoir writing at the Idyllwild Arts Summer Program. He is the founder of the Idyllwild Authors Series, and a two-time PEN Center U.S.A. Fellow (2004 & 2008). His many personal appearances include The New York City Book Festival, The Miami Book Faire International, The Los Angeles Times Festival Of Books, and the West Hollywood Writers Faire, where he has moderated a series of panels including, AT LAST: FIRST FICTION (2007), RISKY BUSINESS: IN PRAISE OF THE HOLLYWOOD NOVEL (2008), TROPICAL COMMUNISM: CUBA AT FIFTY (2009), BOOKS BEHIND BARS: WHY WE TEACH WRITING IN PRISONS (2010), TAKING THE BOOK BY THE HORNS: SHOULD YOU SELF PUBLISH? (2011)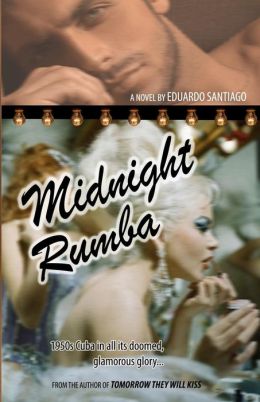 . . .A gifted teacher -- so knowledgable about the craft, and so inspirational about the work.
Betty Henry, Former Student.
. . .Insightful critique and kind words. I get so twisted and doubtful over what I write, that [Eduardo's] balanced comments provide added gumption to keep on.
Marie Livick, Former Student
Eduardo's workshop provides the ideal environment in which to hone your skills as a writer by focusing on the nature of story, structural components, and most importantly, producing the work. His critiques, insights, edits and guidance are of incredible help as you work to write your novel and find your voice.
Bruce Harzel, Former Student
Testimonials for special guest star Linda Friedman:
"I have worked with Linda Friedman for over six years and based on my experience with her, recommend her to any author or publisher. She will help sell your book!" - Gil Garcetti, 40th District Attorney of Los Angeles County.
"Linda Friedman is tireless and innovative in her work for writers! She (almost literally) leaves no stone unturned in her search for literary venues. She puts her writers first in every possible way." - Carolyn See, author of five novels and book reviewer for The Washington Post.