Where
St. Vladmir's Seminary
575 Scarsdale Road
Yonkers, NY 10707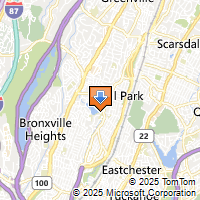 Driving Directions
Schedule of Events
9:00 Registration
10:00 Conference Opening / First Talk with Discussion, Fr. Christopher Foley
12:45 Lunch
2:00 Akathist to All Saints of North America
3:30 Second Talk with Discussion, Fr. Joel Weir
6:30 Great Vespers
7:30 Dinner and Departure
More Information - Cost, Grants, and Accommodations
The conference is open to college student and young adults 18 and over. There is nominal registration fee of $10.00. The registration fee covers lunch and dinner.
Limited accommodation is available by special request to Pdn Joseph Matusiak at jmatusiak@svots.edu
Grants to cover the cost of travel are available from the Youth Department of the Orthodox Church in America. Click here for further information.