Cost
$30 In Advance, $50 At the Door
Where
Keiser University
2085 Vista Parkway West Palm Beach, FL 33411
West Palm Beach, FL 33411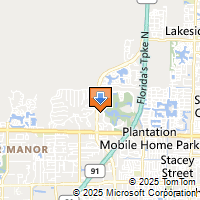 Driving Directions
Tuesday, December 10, 2013 Internet Marketing that Works
You understand the importance of having a strong online presence, but you aren't sure what you should be doing to get there. Like most entrepreneurs you wear a lot of different hats and while you know businesses are taking advantage of social media, you still have questions on how to create an effective strategy that will generate real results. This interactive, thought-provoking workshop is designed to ensure you walk away with a plan you will be excited to implement. It will show you:
How to identify your buyer's persona and why that is critical to your sales process
How to develop shareable content and build your online community
Effective ways to generate more leads and convert them into clients/customers
Jennifer Schnipper and Kate Volman are principals in the firm Marketing Divaz LLC, located in Coral Springs, FL, which they formed several years ago after each had separately amassed an impressive career in the sales promotion and marketing fields.
Jennifer has over 15 years of experience in marketing and communication programs that has taken companies of all kinds to new levels of success. She has a proven track record of developing, aligning and implementing powerful strategic plans and programs, that are not only successful, but they allow her companies to align their futures with programs that are successful in all areas of marketing. With experience in both the non-profit and for profit sectors, Jennifer now is taking her skills away from the corporate structure to the private sector. By listening to her inner entrepreneurial voice, and with her two powerful partners, Kate Volman and David Shtief, Jennifer has launched Marketing Divaz. Marketing Divaz focuses on this new business strategy of inbound marketing and social media. Jennifer resides in Wellington, Florida with her husband Brian and her two young beautiful boys, Matthew and Bradley.
With more than ten years of marketing experience, Kate Volman works with business professionals to develop and implement effective marketing strategies. Her career began as an executive for a large advertising agency in South Florida before accepting a position with the Greater Boca Raton Chamber of Commerce. During her eight year tenure at the Chamber, Kate lead the marketing, sales and community relations efforts, developed innovative programs that assisted its member businesses and implemented their social media marketing strategy. After leaving the chamber, she took on the role of Marketing Director for the City of West Palm Beach Community Redevelopment Agency. She successfully launched their social media marketing strategy in addition to enhancing all other marketing initiatives.
As co-founder of Marketing Divaz, she assists her clients in developing effective online marketing strategies including website development, content creation, blogging and social media.