WHAT is it?
An excellent opportunity to build new relationships, rekindle old ones, and just to have a good time with fellow mortgage professionals!
WHEN is it?
Wednesday, October 23 from 5:00 PM to 8:00 PM EST
Add to Calendar
WHERE is it?
The CIty Club of Buckhead
3343 Peachtree Rd. Ste. 1850
Atlanta, GA 30326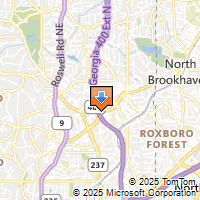 Driving Directions

FREE Social event for Industry Professionals
MBAG Connect
October 23
City Club of Buckhead is the place to be Wednesday, October 23!
Come by after work and enjoy a bite to eat, a drink with friends old and new, and re-connect with everyone.
No strings--we just want to say "hello!"
Take the time to get out of the office.
See. Be seen. Meet. Be met.
Free to attend but please use the link below to let us know you are coming!
This event has no registration fee to attend*, but please help us to plan for food & space by using the signup link below.
*Please remember as always event attendees are responsible for their own food/drink bill