Contact
Mike Young
smike.young@usu.edu
435-797-2277

When
Thursday November 14, 2013 from 12:00 PM to 2:00 PM MST
Add to Calendar
Where
Riverwoods Conference Center
615 Riverwoods Pkwy
Logan, UT 84321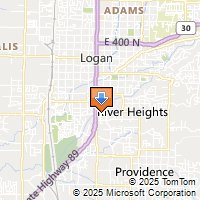 Driving Directions
Critical Tools for Small Business
Proper financial management is essential to the success of any business. JB Henriksen, CPA and partner with Advanced CFO Solutions, LLC is presenting a workshop to help you understand how to effectively use financial management to enhance performance, avoid serious problems, and grow the value of your company. JB will cover real world examples of companies that have done well and prospered and some who have not been able to avoid the potholes along the way.
The event will be held at Riverwoods Conference Center. Lunch will be provided. The workshop and lunch are $14 per person. For questions or additional info, please contact the SBDC at (435) 797-2277 or sbdc@usu.edu. Seating is limited so register today!

We would like to thank our sponsors:
Funded in Part through a Cooperative Agreement with the U.S. Small Business Administration.