In 2013 KidsTek has expanded its reach to three additional school districts, added one new Business Computing program, and continued programs from previous years. We would like to invite you to share our successes and help us continue our technology education programs in 2014 and beyond.
Project Presentations by Students

Guest Speakers

Silent and Live Auctions

Wonderful Food Prepared by University of Denver's Master Chef

Presentation of the 2014 Nancy Sauer Philanthropy Award



Come join us for an informative and entertaining evening of food and drink with the KidsTek students, staff and friends at the fabulous School of Hospitality Management on the University of Denver campus. There are several sponsorship opportunities available, and we will be updating you on our Nancy J Sauer Scholarship program, which provides funding for our graduating high school seniors to get them started in their post-secondary education. Meet the staff and several of our students who will be demonstrating their KidsTek projects and networking prowess. We are also honored to have Belen De Leon of 9NEWS as our emcee this year - Belen's success in her career is an inspiration to out student population, and we couldn't think of a better person to emcee the evening's festivities. We will also have an energetic live auction by Gary Corbett - Colorado's best live auctioneer.

Fritz Knobel School of Hospitality, University of Denver
2044 E. Evans Avenue, Denver, CO 80208-8921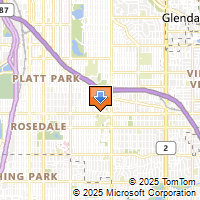 Driving Directions
SOLD OUT! Thank you very much for your Support!