When
Saturday, February 1, 2014 10:00 a.m.-1:00 p.m.
Where
Grace Place Gymnasium
302 Moore Street
Fayetteville, NC 28301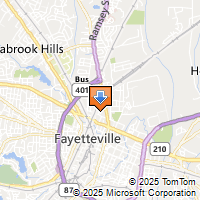 Driving Directions
Confirmed Institutions
(Please check back for additional institutions)
Art Institute of Charlotte
Benedict College
Bennett College
Claflin University
Carolina Bible College
East Carolina University
Fayetteville Technical Community College
Fayetteville State University
Livingstone College
Methodist University
Miller-Motte College
North Carolina Central University
North Carolina State University
Saint Augustine's University
Shaw University
Southern University
Tuskegee University
University of North Carolina (UNC)
University of North Carolina-Asheville
University of North Carolina-Charlotte
Virginia State University
North Carolina Wesleyan College
.
Expo Seminars
Captain of My Destiny- With the overwhelming low numbers of males attending a college or university, this program helps to tackle many of the questions that young men face within our surrounding community. This program offers a dynamic group of speakers to include students, faculty and staff from Fayetteville State University.
College Athletics: What Every High School Student Should Know- Only 2% of high school athletes receive an athletic scholarship and only 34% of college athletes have an athletic scholarship. Parents and student-athletes will learn about the pitfalls and what needs to be done to get the student-athlete on the right track and where he needs to be in order to have the best opportunity to receive a scholarship.
Financial Aid & Scholarships- Learn how to Apply, Plan and Pay for college through The College Foundation of North Carolina (CFNC)
Freshmen Seminar 101- The transition from a High School Senior to a College Freshman is not easy. Acquire student tips to help you survive your first year of college!
High School Connections- High School Connections (HSC) is a partnership between Cumberland County Schools and Fayetteville Technical Community College (FTCC) that provides seamless dual enrollment educational opportunities for high school students in order to accelerate completion of college certificates, diplomas, and associate degrees that lead to college transfer or provide entry-level job skills
Not Just Another Test: Strategies for Taking the SAT & ACT - AS IF applying to college isn't demanding enough, next enters the stress of taking the SAT and/or the ACT. Learn the differences and how to relieve anxiety while taking the tests. Bonus information will be provided on study skills and time management skills.
The High School Transcript: What Story Are You Telling?- Without a doubt, the portion of your application to which admissions officers give the most weight is your high school transcript. Your transcript is the best indicator of academic promise. If you successfully achieve straight " A's throughout high school you're in great shape. What if they notice a steady rise in your grades or a bumpy? Analyze your high school transcript and learn how to tell an amazing story about your high school academic career!
Keynote Speaker:
Attorney Germaine Austin
King & Spalding, LLP