Contact:
Elizabeth Bazan
Illinois State Museum
ebazan@museum.state.il.us
(217) 782-5993
When
Friday March 28, 2014 at 7:00 PM CDT
-to-
Saturday March 29, 2014 at 8:00 AM CDT
Add to Calendar
Ages
Children in grades 3-5
Fee per child:
Early Registration (before March 14)
Museum Society Members: $50
Nonmembers: $65
$5 sibling discount for all participants
Registration (after March 14)
Members: $60
Nonmembers $75
$5 sibling discount for all participants
Where
Illinois State Museum
502 South Spring Street
Springfield, IL 62706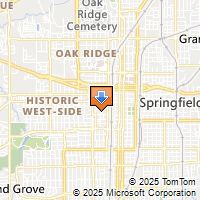 Driving Directions
Shutterbugs



Children's Overnight Camp-In
Your child is invited to spend the night at the Illinois State Museum! Participants will become photographers, learning how to take better pictures, seeing the work of professional photographers, and taking home photo memories. The night will end with a movie and a chance to sleep under an indoor oak tree and a flock of extinct passenger pigeons. A pizza snack and light breakfast are provided.
This will be the only overnight experience offered in 2014 and registration is limited to 20 participants. Register your child right away to secure his/her spot. Registration is required by Monday, March 24.
Illinois State Museum Society Members can save 20% on this program. If you are not a member and would like to join, you can do so here. Family membership are $50 and include many benefits such as discounts on programs and in the Museum Stores, membership newsletters, and more.