Where
Shrine Event Center
170 Lindbergh Ave
Livermore, CA 94551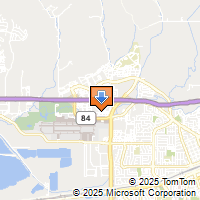 Adrika
THANK YOU to ALL OUR SPONSORS AND DONORS!
Thank you to our event sponsors!
K9 HERO - $5,000
Lani Christianson and John Humphrey
RALLY DOG - $1,000
Amy T. Lee
COMPANION DOG - $500
Cathy Brazil
Geoff and Lisa Clark
Don Dasher
The Keenan Family
Sandra La Framboise and Michael Marken
David and Deborah McEuen
CANINE GOOD CITIZEN - $300
The Bhandari Family
Sharron Daniel
Beth and Bob Dovi
Lee Eisman and Jay Tennenbaum
Bob & Melissa O'Connor
Susan Wilson
In memory of Esperanza C. Fabian, Rex & Rexy

GOOD DOG! - $250

Ila Davis
The Dayton Law Firm, P.C.

For a complete list please click here
Wags to Riches 2014 Logo donated by GSRNC volunteer Sean Smith!