Intended Audience
The content of this course is tailored to the needs of farmers, landowners, NRCS, SWCD, Cooperative Extension, and state department of agriculture employees, as well as crop consultants, natural resource specialists, and non-governmental conservation organization staff.

Cost
Registration $35 per person. After May 9, registration is $40 per person. Course registration includes a copy of Attracting Native Pollinators.
Lunch is not included. Please plan on bringing a sack lunch with you to the course.
Canceled registrations can be refunded until May 17, 2014.
Where
Cornell Cooperative Extension
Agroforestry Resource Center
6055 NYS Route 23
Acra, NY 12405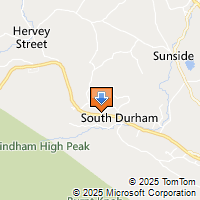 Audio Accomodations
If you should need a reasonable accommodation such as audio interpretation, please notify Elizabeth Marks by May 8, 2014 at (518) 828-4385(518) 828-4385 ext 105 or USDA's Target Center at (202) 720-2600(202) 720-2600 (voice and TDD). Visit the Cornell Cooperative Extension website for more information.

Acknowledgments
This Pollinator Conservation Short Course is made possible with the support of the Northeast Sustainable Agriculture Research and Education (SARE) program and the USDA Natural Resources Conservation Service (NRCS). Additional support for this training is provided by the following: Ceres Foundation, CS Fund, Disney Worldwide Conservation Fund, Endangered Species Chocolate, Sarah K. de Coizart Article TENTH Perpetual Charitable Trust, Turner Foundation, Whole Foods Market and its vendors, and Xerces Society members.
Special thank you to Cornell Cooperative Extension Agroforestry Resource Center and Connecticut Agricultural Experiment Station for hosting and supporting this course.
Photo Credit
Bumble bee visiting apply blossom by Nancy Lee Adamson, The Xerces Society
EEO/EPO

The U.S. Department of Agriculture (USDA) prohibits discrimination against its customers, employees, and applicants for employment on the bases of race, color, national origin, age, disability, sex, gender identity, religion, reprisal, and where applicable, political beliefs, marital status, familial or parental status, sexual orientation, or all or part of an individual's income is derived from any public assistance program, or protected genetic information in employment or in any program or activity conducted or funded by the Department. (Not all prohibited bases will apply to all programs and/or employment activities.)