Where
Jefferson Baptist Church
15002 Jefferson Hwy 99E SE
Jefferson, OR 97352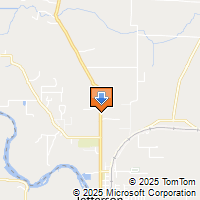 Driving Directions

Mail to: Jefferson Baptist Church,
PO Box 240, Jefferson, OR 97352


For details, contact:
Ramona at 971-240-8027 or
ramona@thesistersatheart.com
"HELP!...I have nothing to wear!"
Friday, September 19th --
6:30pm at Jefferson Baptist Church

A Women's Weekend event on fashion, beauty, and more! Featuring Author & Speaker Shari Braendel ("Good Girls Don't Have to Dress Bad"). FREE follow-up Saturday expo (9am-1pm at Jefferson Baptist) - bring a friend for hands-on applicaton of principles taught on Friday night, including personal color analysis, fashion tips, vendors, bistro, and more!

Tickets $18 online, $20 at the door.
Purchase tickets at www.jeffersonbaptistchurch.org/Nothingtowear today!