When
Thursday October 9, 2014 at 4:00 PM EDT
-to-
Sunday October 12, 2014 at 5:00 PM EDT
Add to Calendar
Where
The METS Center
3861 Olympic Blvd.
Erlanger, KY 41018
859-647-6387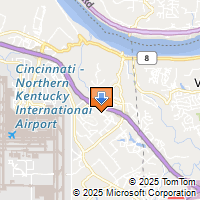 Driving Directions
We have r
eserved a block of rooms for EANT attendees at both the
Marriott Courtyard
and the
Marriott Residence Inn
, only a few hundred yards away from the METS Center. Reserve early and mention EANT to take advantage of discounted rates.


Post-Conference Event:
THE ENNEAGRAM:
INNER WORK FOR OUTER CHANGE
with Helen Palmer and Terry Saracino
This one-day program, hosted by the Enneagram Center of the Ohio Valley (ECOV) – will be held on Sunday, October 12. Lunch is included in the signup fee.
THREE REGISTRATION OPTIONS:
EANT Conference, October 9-11

EANT Conference + Post-Conference-Event, October 9-12

Post-Conference-Event only, October 12
Online registration is still open!
Join us October 9-11 as we gather with the Enneagram Narrative Tradition community to focus on the Enneagram's gifts as an interior map for accessing our essence, the divine spark within each one.

THREE WAYS TO SAVE
If you recently attended the Enneagram Intensive or Enneagram Intensive 2.0 for the first time, you'll save 1/2 off the early-bird rate.

(Eligibility time period: August 2013 - October 2014)
SAVE AN ADDITIONAL $100
Do you qualify for either of these two discounts? If so, please enter the applicable discount code in the "Promo" box on the website registration form. (Only one discount code allowed, and do not apply to recent EPTP grads.)
If you live in another country and are traveling to the U.S. for the conference, use Promo Code: INT_DISCOUNT

If you are a young adult age 30 or younger through this calendar year, use Promo Code: YA_DISCOUNT
MEAL PLAN OPTION
We invite you to make the most of your EANT Conference experience by purchasing the add-on meal plan, allowing you the opportunity to connect with old friends and new! The $100 meal plan covers Thursday night dinner, Friday lunch, and Saturday lunch and dinner.
Please note: We encourage you to sign up for the optional meal plan through this registration form, as we need to make catering arrangements ahead of time, and meal plans will not be available to purchase onsite. There are limited restaurants within walking distance. Refrigerators are in hotel rooms, but not at the conference site.
If you are attending the Post-Conference Event on Sunday, you will not need to purchase a meal plan, as lunch will be provided.