Contact
Leslie Pedtke, Summit Coordinator

Illinois Pioneer Coalition

leslie.pedtke@kingmgt.com

618-228-7615
When
October 13th - 15th, 2014
Where
Crowne Plaza Hotel and Conference Center
3000 South Dirksen Parkway
Springfield, IL 62703
Hotel conference rate $111.00.
Make your reservation now by clicking on the link below.
http://www.ihg.com/crowneplaza/hotels/us/en/springfield/spicc/hoteldetail?qAdlt=1&qBrs=6c.hi.ex.rs.ic.cp.in.sb.cw.cv&qChld=0&qFRA=1&qGRM=0&qGrpCd=K81&qIta=99801505&qPSt=0&qRRSrt=rt&qRef=df&qRms=1&qRpn=1&qRpp=10&qSHp=1&qSmP=3&qSrt=sBR&qWch=0&srb_u=1&icdv=99801505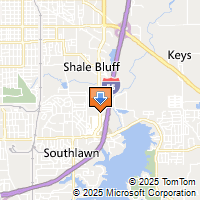 Driving Directions
Illinois Pioneer Coalition 11

th Annual Summit
The 11th Annual Pioneer Coalition Summit on Culture Change is a three-day conference where culture change Pioneers come together as a learning community to gather tools for the change process, rekindle our spirit and revitatlize our beliefs.
Non-Member Rate $175.00 before September 16th
$195.00 after September 16th
Become a Member of the Illinois Pioneer Coalition and register for $160.00
Register Now!
Cancellation Policy:
By registering to attend the 2014 IPC Summit, you are making a commitment to participate in this important Coalition event. Planning and arrangements for facilities, catering, and other program elements are based in part on registration numbers. While we understand that unanticipated circumstances may occasionally require registrants to cancel their registrations, please be aware that this creates additional work and financial liabilities for the Coalition.
No refunds at all will be given for tours or pre- conference workshops, unless these are cancelled by the Coalition.
Remember that you are always welcome to substitute yourself with a co-worker or friend.
All requests for refunds MUST be submitted via email to the Illinois Pioneer Coalition at info@illinoispioneercoalition.org and RECEIVED by the dates listed below.
Telephone requests WILL NOT be honored. Written requests for refunds will be processed as follows:
Received by October 1st, 2014 - Full refund, less a $20 per person administrative fee. Received on or after October 1st, 2014 - No Refunds.