When:
Friday May 1, 2015 from 9:00 AM to 9:00 PM PDT
Where:
26772 Avery Parkway
Mission Viejo, CA 92692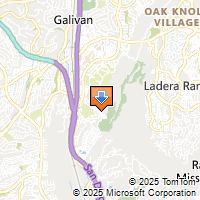 Driving DirectionsDriving Directions
Cost:
$225 per Golfer (includes BBQ lunch & Dinner)
$75 Golf Package
$10 per Golf Ball (Helicopter Ball Drop)
$100 for 12 Golf Balls (Helicopter Ball Drop)
$40 per Adult for Dinner Reception
$25 per Child for Dinner Reception
Contact:
Shawn Werner
Stoneybrooke Christian Schools
swerner@stoneybrooke.com
949-364-4407 ext. 140
Event Details:
Per Arroyo Trabuco Golf Club's dress code, denim jeans, t-shirts, tank tops, and tennis, swimming, or running attire are not permitted. The only golf shoes allowed on the course are standard golf shes with soft spikes.
Per Stoneybrooke Christian Schools' policy, alcohol will not be served.