Where
Busch Stadium - St. Louis, Missouri
700 Clark Avenue
St. Louis, MO 63102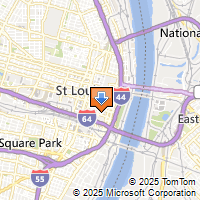 Driving Directions
Contact
HTE Technologies
2021 Congressional Drive
St. Louis, MO 63146
800-444-4831
webinfo@htetech.com

OUR MAJOR LEAGUE PLATINUM ALL-STAR BATTING LINE-UP
2015 WORLD SERIES of Manufacturing -
Productivity Powered by Innovation
presented by...
The largest single distributor-sponsored educational forum and product/services trade-show event ever in St. Louis! It's an opportunity for engineers (PE) to earn up to 7 PDH credits, participate in interactive product displays, tour Busch Stadium and the St. Louis Cardinals Hall of Fame, and eat all the ballpark food you want.
HTE and the manufacturers we represent will conduct up to 28 technical seminar workshops each qualifying for Professional Development Hour credits for Missouri & Illinois engineers.
For detailed information on HTE Technologies please visit our website at www.htetech.com.
It is our aim to display the latest technologies that have been harnessed into solutions that improve productivity, worker safety, machine up-time, and company bottom line profitability. Guests will browse interactive displays of over 50 leading technology manufacturing solutions covering more than 20,000 sq ft and representing 18 major industrial engineering disciplines:
Hydraulics

Pneumatics
Sensors
Vision Systems / 2D / 3D / Barcode
Marking Systems
Motion Control / Automation
Robots & Collaborative Robots
Machine Safety
Compressed Air Systems
Blowers
Vacuums
Chillers / Water Treatment Cooling Towers
Air & DC Electric Tools
Hose & Fittings
Automatic Lubrication Systems
Material Handling / Ergonomics
Hydraulic Presses / Work-holding
Metal Finishing / Shot-Peening & Sand Blasting
The event will run from 9:00am thru 4:30pm and world class manufacturers from around the globe will present hands-on displays of the latest technologies and products, as well as being involved in the scheduled technical workshops.

Tours of the stadium, Cardinals Hall of Fame, and other special events and prize drawings will be held throughout the day.

We have every expectation that HTE Technologies' 2015 WORLD SERIES of Manufacturing will become the most informative and successful symposium/industrial trade-show combination event in St. Louis history.
BATTING LINE-UP
The Major League Manufacturers participating in the 2015 WORLD SERIES of Manufacturing