With Your Hosts,
Lee Mirabal and eBetsy
When
Tuesday June 16, 2015 at 9:00 AM PDT
-to-
Thursday June 18, 2015 at 5:00 PM PDT
Add to Calendar
Where
Bally's Resort & Casino
3645 Las Vegas Blvd S
Las Vegas, NV 89109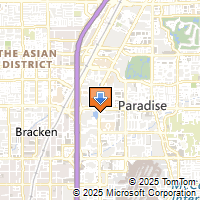 Driving Directions
---
Bally's deluxe North Tower guest rooms are just an elevator ride away from the Platinum Ballroom! Make your reservations here ASAP, or call toll free 800-358-8777 and use group code SBBAY5.
Rooms at the group rate are $63 + taxes + resort fee. Here's how it adds up:
$63/per night + 12% tax ($7.56) = $70.56
+

Resort fee @ $25 + 12% tax ($3) = $28.00
Grand Total per night = $98.56
So there you have it: Our group-rate rooms are still under $100/night!*
*Harrah's Total Rewards members and some credit cards may offer different discounts and/or pricing.

---
eBay Radio
is produced by
Voicemarketing Radio Network
eBay Radio: Tuesday, 11am-2pm PT
eBay Radio's Ask Griff & Lee: Thursday, 11am-1pm PT
Call in: 888-RADIO-30


Contact:
eBetsy
Voicemarketing Radio Syndication
ebetsy@swbell.net
Join Griff and Lee in Vegas, Babee!
co-starring
eB

ay and Ecommerce Experts, Bestselling Authors, eBay Representatives, eBay Education Specialists, eBay Sellers Group Organizers and You
eBay Radio Party & Conference 2015
June 16-18 • Bally's Las Vegas
9am-5pm

$175 for all 3 days
Two easy steps:
Register for the event

Reserve your hotel room
Featured Speakers
Stay tuned to eBay Radio as more speakers are announced!

Marsha Collier is the award-winning author of the bestselling eBay for Dummies and Social Media for Dummies series as well as The Ultimate Online Customer Service Guide and Social Media Commerce for Dummies. She has been named to numerous lists of the top influencers in social media, including Forbes magazine. Marsha is known on eBay as Top-Rated Seller marsha_c. eBay Store: Marsha Collier's Fabulous Finds
Danna Crawford is a Certified Business Consultant Trained by eBay and the founder of PowerSellingMom.com. She travels the country teaching eBay and social media as well as email marketing with Constant Contact as a Certified Provider. She is a top blogger for eBay for Business and Pitney Bowes. Danna was inducted into the eBay Hall of Fame in 2008 and also received a Community Seller Award from eBay Giving Works. She's known on eBay as Top-Rated Seller danna. eBay Store: Ask Danna
Lynn Dralle is The Queen of Auctions, author of The 100 Best Things I've Sold on eBay series and ruler of The Queen's Court. She's also a Top-Rated Seller known on eBay as thequeenofauctions. eBay Store: The Queen of Auctions-All AboardInc
Stephanie Inge has been an eBay PowerSeller since 1999. She is an Education Specialist Trained by eBay and has taught at eBay University and several community colleges. Stephanie is also the founder and organizer of the Dallas eBaybes & Emales and DFW Social Media Marketing Group as well as the author of Meetup Organizer Step-by-Step Success Guide. She's known on eBay as Top-Rated Seller stephintexas. eBay Store: Stephintexas
Cliff Ennico is a nationally known small business attorney and leading authority on tax and legal issues for entrepreneurs. He is the author of The eBay Seller's Tax and Legal Answer Book and The eBay Business Answer Book as well as co-author of The eBay Marketing Bible. His newest book is Crowdfunding the Right Way: Leveraging Your Social Networks to Raise Capital for Your Startup or Growing Business.
Katherine Terrill is a New York-based professional actress who also has more than 20 years' experience in brick-and-mortar retail, including 6+ years as an on-air product presenter for QVC, the shopping channel. She is an eBay Education Specialist; administrator of Facebook group eBay Stores Nothing But eBay Stores; and Top-Rated Seller known on eBay as nycfitnessfamilyfinds. eBay Store: NYC Fitness, Family and Finds
Mentors Corner

Stay tuned to eBay Radio as more mentors are announced!

Cindy Shebley began her eBay career in the late 1990s as a way to liquidate inventory from her brick-and-mortar store. Today she's an eBay Certified Education Specialist and Business Consultant (one of only 39 nationwide) who teaches throughout the Northwest. She also is the author of several books,
most recently The Pickers' Log Book in addition to Easy Auction Photography and (with Cliff Ennico) The eBay Marketing Bible. Cindy is known on eBay as Top-Rated Seller clovercity.
Sally Milo began selling on eBay in 1999. Until 2008, she sold consignment items and taught at her local community college as an eBay Education Specialist. She became a Certified eBay Stores Designer in 2007; since then, her focus has been on designing eBay Store graphics and pages. She also trains fellow sellers on SixBit Software and is the organizer of the Tucson eBay Sellers Group. Sally offers her design and training services on eBay as milodesign and has a second eBay store for collectibles.
Celebrate the 12th Anniversary of eBay Radio…
and 20 Years of eBay!



By now you know what it's all about:
Reunite with old friends and make new ones at our seller-to-seller conference. Come party with
Griff and Lee as we celebrate the 12th anniversary of eBay Radio and 20 years of eBay!
Learn - Meet - Enjoy! "If it ain't fun...We ain't doin' it!"