When: Tuesday, April 21, 2015; 6:00 pm - 8:00 pm; check-starts at 5:30 pm
Add to Calendar
Where: Darien Library, 1441 Post Road, Darien, CT 06820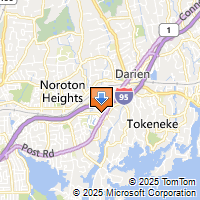 Driving Directions
A FREE SCORE Select Six Building Blocks of Growth for Your Small Business Workshop
How to Sell More? - STOP Selling!
Tuesday, April 21, 2015
6:00 pm - 8:00 pm | check-in starts at 5:30 pm
Darien Library
1441 Post Road, Darien, CT 06820
If your 2015 goal is to grow your company, you've got to do something different this year. You know all the selling techniques but it's not working. Learn how NOT to sell but gain clients and business. In this workshop, you will learn:
How to attract more new customers

The latest inbound marketing techniques

Why traditional marketing no longer works

How to grow your company in any economy

To identify their ideal customer

Proven strategies for growth

How to make more money avoiding the traditional sales approach

How to position your company in your industry
Our Speaker: David Jarcho is the President of Crest Consulting LLC, a strategic marketing agency located in Connecticut. His vision and experience has resulted in creative solutions that continue to generate hundreds of millions of dollars in revenue. David clearly transfers his knowledge, and shares over 30 years of business experience, as a skilled presenter, manager, and inbound marketing expert. As one of the first employees of Corporate Management Solutions; a software company that grew to over 100 employees and more than $130 million dollars in sales, David has lived through the growth pains that business owners deal with on a daily basis.