When
Friday May 29, 2015 at 8:30 AM EDT
-to-
Saturday July 11, 2015 at 5:00 PM EDT
Add to Calendar
Please note: Fridays are full days; Saturdays are mornings only. All 4 dates are to be attended.
Where
Mount Sinai Hospital
600 University Ave.
Toronto, ON M5G 1X5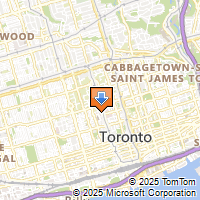 Driving Directions
Back to Basics: Treatment of Psychological Trauma




M

ount Sinai Psychotherapy Institute
Faculty: Janina Fisher PhD, Clare Pain MD, Lisa Andermann MD, Edred Flak MD, Athena McClelland RN, Alex Tarnopolsky MD
This interactive workship brings together a team of experienced clinicians to explore and discuss the foundations of trauma and resilience. Although unresolved traumatic experience can have many expressions, understanding components of attachment, mentalizing, dissociation, affect regulation, addictions and refugee trauma enables therapists of any discipline feel more effective. This is epecially so when working with individuals who have suffered chronic trauma and also relevant for acutely traumatized patients. Didactic and experiential learning, live demonstration interviews with simulated patients, attendee examples and vignettes will bring the clinical material to life illustrating the applied principles in practice.
Learning Objectives
Participants will be able to:
Apply effective approaches to trauma patients with affect dysregulation, dissociation and addictions
Assist the patient in intergrating the meaning of their trauma, and enhance resilience in patients with unresolved trauma
Adapt techniques for new Canadians and refugeees
More confidently manage the challenges of establishing, maintaning and navigating the therapeutic alliance when working with trauma survivors
Guest Faculty:
Janina Fisher, PhD, Clinical Psychologist, is the Assistant Director of the Sensorimotor Psychotherapy Institute, a research and trauma treatment center founded by Bessel van der Kolk, former president of the New England Society for the Treatment of Trauma and Dissociation, and a former instructor at Harvard Medical School. An international writer and lecturer on the treatment of trauma, she is co-author with Pat Ogden of Sensorimotor Psychotherapy: Interventions for Attachment and Trauma (in press) and author of the forthcoming book, Healing the Fragmented Selves of Trauma Survivors (in press).
Fees
Workshop Fee: $745
Register Now!
Cancellation and Refund Policy
A $50.00 handling fee will be deducted upon cancellation. Refund requests must be received in writing at least 2 weeks prior to the start date. No refunds will be given after this time.